Are you confused what field do you want to study in? Here are a few reasons why you must choose BMS after 12th.
Management studies are essential for anyone who wants to be successful in a business environment.
BMS provides you with knowledge which can help you perform better in a business organization. It makes you understand the different decisions made at every management levels.
Management combines well with accounting, finance, marketing, information systems and operations and supply chain management.
If you are confused which field you want to work for, BMS is perfect for you, as in the 3 years of studies, various topics are covered and you get a clear idea of what exactly every field is all about and you can choose accordingly.
There are many career opportunities after BMS.
A wide and varied range of roles and careers is open to you when you study Management at undergraduate level including general management, consulting, business strategy, training and development, recruitment, human resources, employment relations, public policy, business consulting and senior management roles in business and industry. There are many careers you can choose after completing BMS like sales and marketing, finance, hotel management, advertising, content writing, banking, human resources, travel and tourism etc.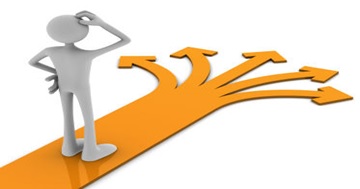 Even science students can take BMS.
If you are a science student, you cannot choose B.com after 12th. But you can choose BMS. The 1st year of BMS has basic subjects which will help you understand commerce easily. Every college has a quota specifically for science students taking admission for BMS.
BMS vs. B.COM
B.com is general accounting while BMS is specialised course for management. BMS covers more topics than B.com. The overall demand for commerce graduates are medium, since the course is general in nature whereas BMS students comparatively have more demand for jobs.
If you want to study MBA after graduation then you should choose BMS in your graduation.
BMS are for students who are focused and determined to make a career in management and take up MBA / Management (Business Administration) related degrees as their higher studies option. BMS teaches you the basics and MBA is the advanced studies of BMS. Hence, it will help you a lot at the time of MBA.
BMS teaches you how to be an effective leader and manager.
BMS gives you managerial skills and teaches you leadership qualities needed to be a good manager for the business.
Job opportunities are being generated for BMS students.
The success of any business depends heavily on the effectiveness of its managers. Hence business organizations have started hiring BMS graduates for a successful management of the employees which generates more job opportunities.
Specialization in marketing OR finance.
In the 3rd year, you can choose marketing or finance which will give you more specialised information about that subject and it will help you choose a stream further in MBA.
BMS students learn skills like public speaking, making and presenting PPTs etc.
In the course of 3 years, you will receive a lot of projects and assignments which will you give confidence in presenting in front of huge crowds and be more creative while making PPTs. You will also learn to make questionnaires and book reviews.
So, if you want to be successful and stand out from the crowd, BMS is the right choice.