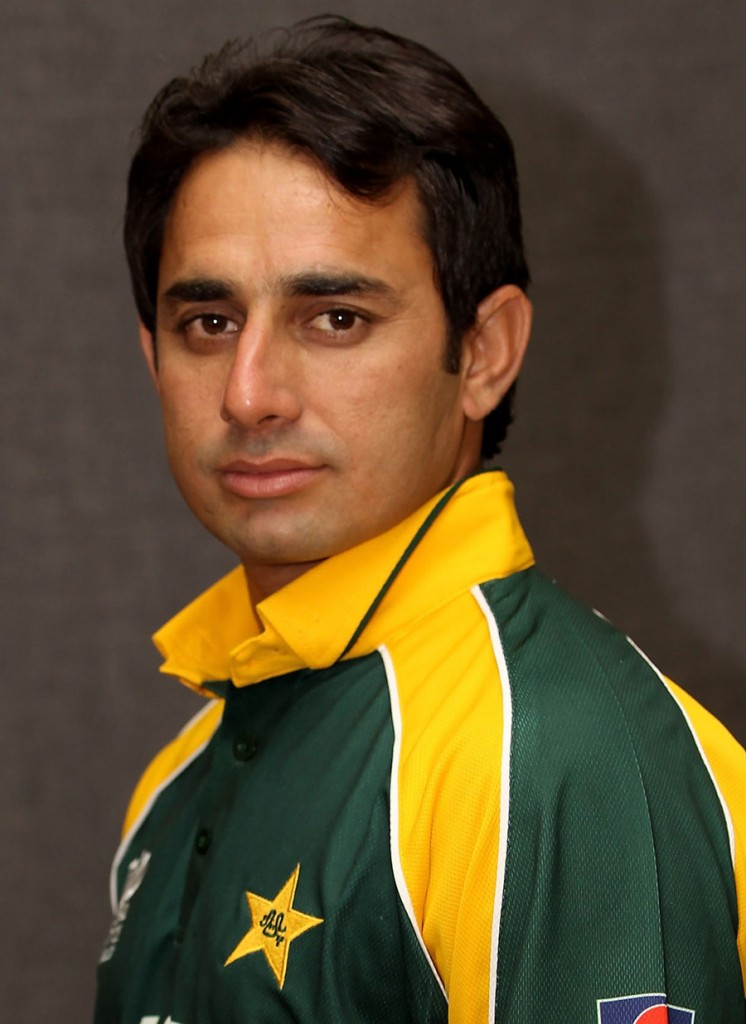 Saeed Ajmal is a Pakistani cricketer and plays a role of a strong Right-arm Off Break bowler for his team and also does batting (Right-Handed). Here are a few facts that you must know about this cricketer
He was born on 14th October in Faislabad in Pakistan and is currently of 37 years(1977 being birth year)
He debuted in the year 2008 in ODI playing against India
.
Ajmal was signed by Worcestershire in 2011 as their player (overseas) and again in the year 2014.
Ajmal's crazy skills of Doosra
http://www.youtube.com/watch?v=eFR9n4QKjyM
He was the highest wicket taker in his country during the year 2014 and took 56 wickets and is also known for his Dosra skill/technique.
Saeed was banned by the ICC on 9th of September of the year 2014 over his bowling action. The statement said ,"An independent analysis has found the bowling action of Pakistan's off-spinner Saeed Ajmal to be illegal and, as such, the player has been suspended from bowling in international cricket with immediate effect. The analysis revealed that all his deliveries exceeded the 15 degrees level of tolerance permitted under the regulations".
Pakistan,
Antigua Hawksbills,
Dhaka Gladiators,
Faisalabad,
Faisalabad Wolves,
Islamabad Cricket Association,
Khan Research Labs,
Water and Power Development Authority,
Worcestershire,
Zarai Taraqiati Bank Limited
Pakistan's suspended off-spinners Saeed Ajmal and Mohammad Hafeez have decided to go for informal tests to the ICC accredited bowling centre in Chennai.
"Saeed and Hafeez apparently were not comfortable with the set-up in Brisbane and Loughborough and wanted to go to Chennai. Their travel plans are now final and we have got all clearances from the Indian High Commission and our foreign ministry," the official told PTI.
http://www.youtube.com/watch?v=r5ZoYNtATh0
Pakistan Cricket Board has decided to include Saeed Ajmal in the 15-member World cup squad.
According to ICC sources Saeed Ajmal would be able to play in the World Cup if his action is cleared. In case he is unable to get the clearance Pakistan would be allowed to include a replacement even after the deadline.
Best Five wickets of Saeed Ajmal
http://www.youtube.com/watch?v=14wWs25a8qg
Saeed Ajmal's amazing bowling skills
People's favourite Saeed on TV commercials
http://www.youtube.com/watch?v=8dfayctpCOM
Shane Watson's views on the Pakistani Bowler