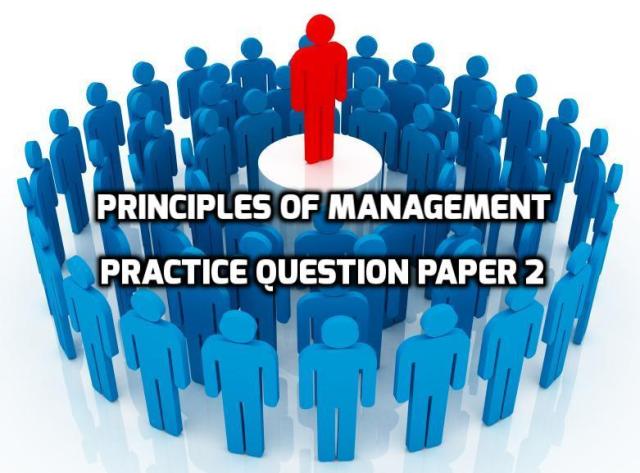 Hey FYBMSites,
BMS.co.in Question papers will help you clear main semester exam with ease. Today's set of question paper on 'Principles of Management' will contain only 5-10 questions for your practice.
Here we present Principles of Management Practice Question Paper 2:
What precautions you will take in designing an organization?

How one can increase the longevity of an organization?

What is meant by SWOT analysis?

How can one create flexibility in an organization?

Explain creativity in organization.

Write a note on Self Management

What is SWOT analysis?

What is the meaning of extended organization?

Write a note on management of change.

Explain Informal organization.