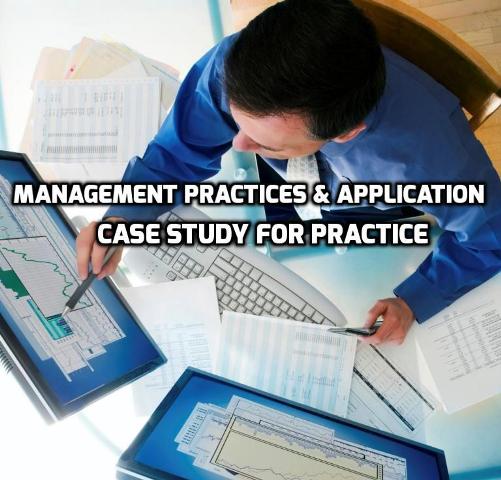 Dear BMSites,
Management applications in various businesses have become widespread. Application specialization consists of general management knowledge and then knowledge of specific business application. If an organization's departments and jobs involved under specialized applications are analyzed, then one will find that they are quite different from its general makeup. One has to study specialized business application as a career and then see it one can fit into its overall structure.
The below case study is one such example of management specialization application.
Mr. Pradeep Sarwate was a CA and working as the Finance Manager. The company where he worked decided to establish an office at Singapore and thought that the office would require a mature person who will have to look primarily after sales and also some accounts work. They thought that Mr. Sarwate is matured enough to handle sales as well as the branch office administration. Mr. Sarwate thought liked the idea of going to Singapore, he was not sure whether he should change his specialization from finance to marketing or decline the offer.
Answer the following questions:
Should Mr. Sarawate accept the new offer?

If Mr. Sarawate accepts the offer what will he have to prepare for undertaking this assignment?

If Mr. Sarawate succeeds in marketing he will continue to be in marketing and will have to say good bye to finance? Do you think it is against his interest?

Will Mr. Sarawate then get promoted to the general management level?