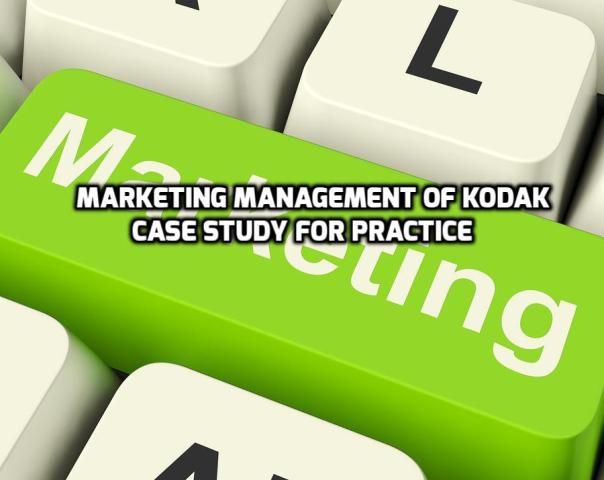 Utility is nothing but creating something that is useful or has quality. Utility is a condition / situation in which the customer's wants and needs are satisfied. Basic types of utility are: form utility, place utility, time utility, possession utility and image utility. The marketing management process consists of : analyzing market opportunities, selection of target markets, designing market strategies, planning marketing programs, organizing  and controlling the marketing efforts.
Here we present Marketing Management of Kodak Case Study For Practice:
A leading company, Kodak Ltd. was controlling nearly 75% of the market of films and camera, in India.
Kodak Ltd. is marketing seven models. The price range of its camera is between Rs. 15,000 and Rs.60,000. Production department of Kodak Ltd. is ready to manufacture a new product 'WPDC-3' which is a waterproof Disposable Camera with a price tag of Rs. 300. You can have ten spans and then just hand it over to the developing shop. It is extremely simple to operate. You can take a picture with camera submerged up to 12 feet underwater.
There is another product 'CLICK-2' already in the market which was launched just before one month. This Disposable Camera Price is Rs. 700/-. You can take 5 snaps with it but it is with Auto Development facility.
As a marketing manager of Kodak Ltd., prepare a report for WPDC3:
a) Market segmentation and target group – 5 marks
b) Impact of the sale of existing models of Kodak – 5 marks
c) Promotion plan after considering the Target Group – 5 marks