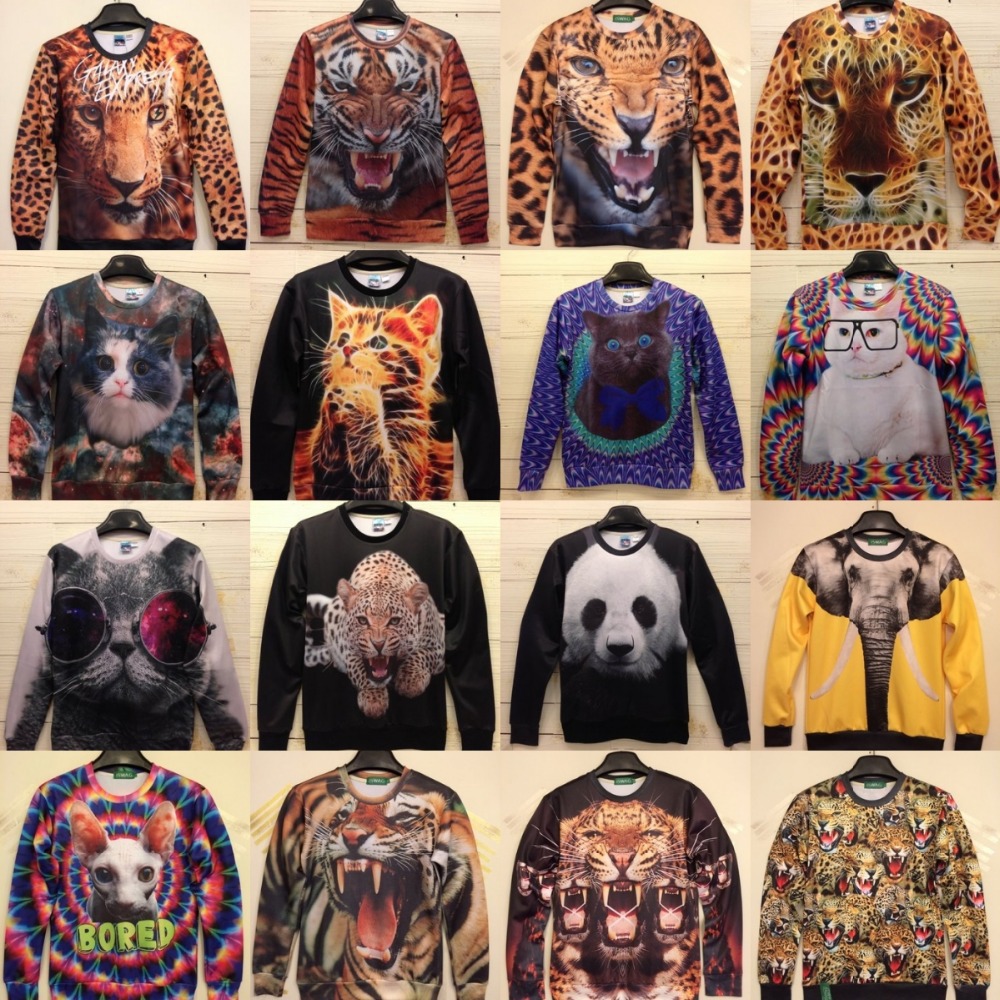 Galaxy prints are undoubtedly having a moment right now. They are undeniably voguish and not just for women but cosmic print is truly one of the coolest trends for men too right now:-
You have two choices when going galactic: you can either have a huge statement item of clothing with galaxy print, or touches of the stars with selective additions such as socks.
Pieces as big as the cosmos:
Guys have been getting into the galaxy sweater. Think thick fleece with a blue or purple tinged cosmic print, paired with black jeans and silver accessories. There are also galaxy print bomber jackets, which have more of a hip hop style look. You may be wearing a map of the night sky, but galaxy prints are far more street style than geek style. While galaxy leggings are a big trend for the girls, they're not the best look on a man. Print pants are rarely a good look and this cosmic print is no exception.
Microcosmic accessories:
A myriad of galaxy accessories are available in men's or unisex. Snapback hats, scarves, socks, belts and even wallets can be easily found in galaxy print. Cosmic print caps and socks on men have a glowing endorsement from me- they add a point of interest to your outfit. Because they're only a small accessory, you can combine with other loud pieces to create an eye-catching outfit. For example, you might wear galaxy socks with a spotty shirt, and you'll find that you look like you stepped off a street-style website.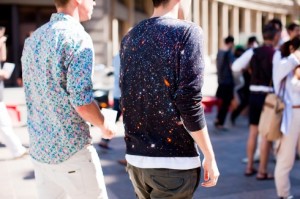 Don't opt for the galaxy wallet-
you're better off getting a more timeless wallet and keeping trendy prints on pieces that will actually be seen as part of your outfit.
If you want to go galactic in the most conservative way possible, try wearing a sweater with a galaxy print pocket. It's a subtle touch that won't go unnoticed, yet it is even less bold than donning a small galaxy accessory.
Creating  your own galaxy:
There are endless galaxy pieces that are ready-made, so unless you're really picky, you won't need to resort to painstakingly following one of the many guides to making your own galaxy. DIY clothing has the potential to go horribly wrong. But, if you're super intent on getting a galaxy print shoe, for example, the market is limited. You're either going to have to squeeze into a women's style, or make your own by painting a pair of canvas shoes.
-MISBAAH MANSURI