I love to carry a handbag with me all the time. Now who doesn't ? 
For me something which is extremely important is an Organized Handbag.
I love when things are organized especially in bags, because like this it is easier to find stuff that you need easily. 
So here are my tips on What to carry and How to organize your handbag/backpack ?
1. Carry a Wallet 
When you are carrying a handbag or a backpack make sure to carry a wallet. So your cash and cards are in one place. This way you can find your cash easily, instead of rummaging the entire purse. It will make life a lot easier.
2. Carry a coin purse.
This thing is totally optional, but if you can then definitely carry a coin purse with you. We sometimes have a habit of tossing the change that we get into the handbag. And when we need those change, we have search a lot to find those. So instead carry a coin purse and keep your coins separately.
Now you guys must be thinking, when we have a wallet why to carry a separate coin purse? 
The wallet you carry tends to have less space for coins and the coins we have are more, most of the times. So it is good if you carry a coin purse. This way, you need not pull out your entire wallet out of your bag in the times when you need change, only the coin purse will do.
3. Makeup bag.
Now if you wear makeup, make sure to carry a small makeup bag with you to keep your essential touch-up make-up items in there. Do not toss your makeup brushes and makeup inside your handbag directly. Keep them in sanitized conditions.
4. Emergency items.
These are the items which you can keep in the side pocket of your handbag. Items like band-aid, sanitizers, napkins, face-wash etc. Such items come in handy during the times of emergency and in general as well. 
5.Headphones
Those who like to carry small headphones or earphones like I do, make sure you to carry them in the small plastic pouch. This will keep them untangled and also will last you a longer period of time.
6. Sun glasses
Sun glasses are expensive if you buy good ones. Even if you don't have those and have cheaper ones, why not carry them with a case. I like to wear sun-glasses, they are my must haves. One might think that he/she will just wear it on the head when they don't need the glasses. 
Guys, we do that most of the times, but when we don't, we tend to just toss them in the handbag, especially during the times when we are in hurry. Due to this, Sunglasses get broken and damaged. To avoid that, carry a sun-glass case to keep them safe. 
These are the items one must carry in their handbag, not less and not more. Also these are just my essentials which I think one must carry. You can also add in something that you want in this and alter accordingly.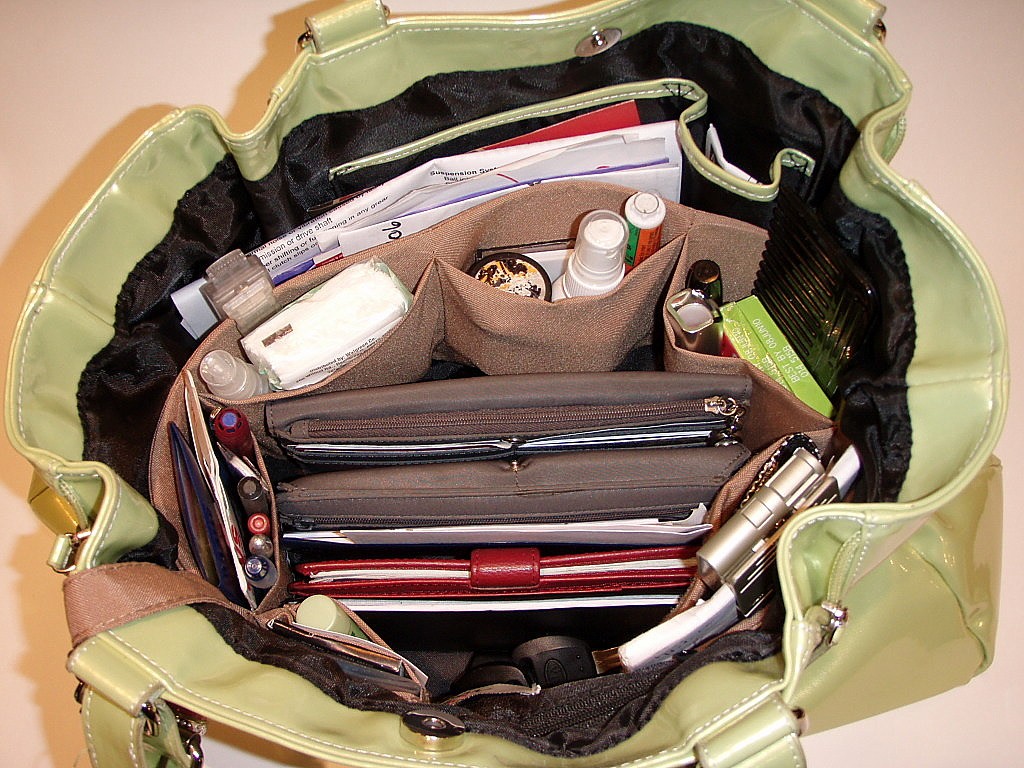 For Additional things, you can also carry are a small bottle of water, tissues ( wet or dry ones) and some healthy treats. And you are done. 
Also make sure you clean your handbag once in a while.
These are items you can carry and this way you can keep your handbag/backpack organized.
SANIYA P. RANE