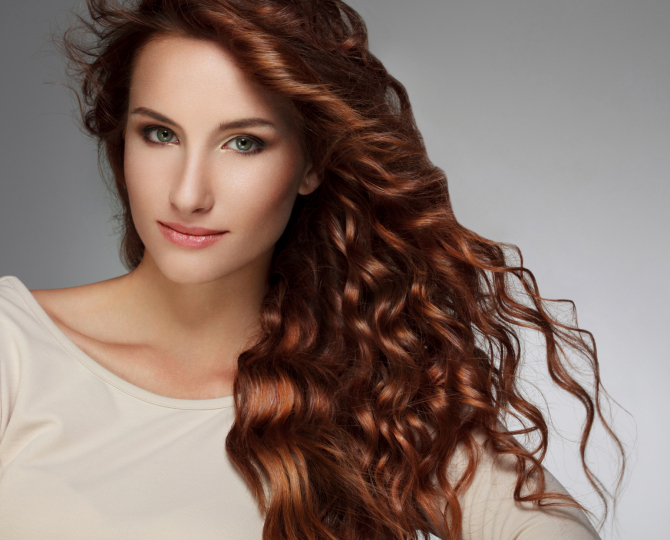 5 Ways To Color And Lighten Your Hair Naturally
Natural dye can help you get the desired shade without the use of chemicals which makes it absolutely perfect for all the women interested in natural products that do not cause damage to their hair and health. Well, here are a few home-made natural dyes for you to try out.
DYE FOR DARK HAIR COLOR
If you want to acquire a shade of rich brown color to your hair then you'll get it by coffee or black tea. Simply prepare a few cups of either one of these liquid. Let it cool down then pour over your clean hair, cover with a shower cap and let it sit for about 20-30 minutes. Repeat the process twice a week until you get the desired shade.
HENNA HAIR DYE
Available in wide range of colors that nourishes and conditions hair, henna is good herbal dye to try out. Now, in case you want to give it a try yourself, you'll need to buy natural henna powder and brew it into a thick, muddy paste which you'll apply to your hair and leave on for as long as possible.
DYE FOR RED HAIR
If you want to have red hair then Hibiscus or Rosehips are the herbs for you. Decide which one of them you want to use and boil either one cup of Rosehips or 3 bags of Hibiscus tea in two cups of water, let the mixture cool down then strain and massage well into your hair.
DYE FOR RESTORING NATURAL HAIRCOLOR
All you have to do is brew a strong Sage and Rosemary tea which you will use on your gray patches every day. Massage it using your fingers, don't rinse out and be patient as it takes a few weeks for this treatment to work its magic.
RED HAIR DYE
Combine equal parts beet juice and carrot juice. Massage the mixture into your hair and cover it with a shower cap. Apply heat for a few minutes to set the color. You'll love the deep, rich shade you end up with.