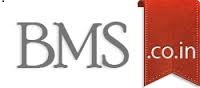 Bachelors in Management Studies, is the ideal course for you after your 12th standard if you are one of those who has the ability of becoming a jack of many trades and master of quite a few!
The course offers you 6 semesters comprising of 39 subjects, helps you build up your base for Business Management at the Graduation level. Covering subjects from diverse fields such as Human Resource, Marketing , Accountancy, Banking, International Finance, I.T, Public relations and a lot more; this course gives you a very good insight into diverse fields helping you make the appropriate choice for your career.
It is a misconception that a course in BMS entails you to a career as an MBA. Post BMS you can opt for professional courses like C.A, CFA, CS, Law and Of course an MBA. Or take up a job in fields like HR, Marketing, Finance, Logistics, Banking, PR, etc.
With a lot of exposure to making presentations and group projects, the course develops your interpersonal skills, confidence, communication skills and empowers you to become an efficient team player as well as an ideal team leader.
You can also get to know about the various BMS colleges across Mumbai and the different career options at:
http://www.bms.co.in/careers-after-bachelors-of-management-studies/
You can gain more insights about the BMS course by reading up the interviews of the CR's of different colleges or the Life@BMS section.