WhatsApp was bought by Facebook for the eye-watering figure of USD19 billion.
WhatsApp is essentially an instant messaging tool for mobile devices, that's particularly popular with under 25s. It's free for the first year and, after that, costs just 99 cent.
It simplifies communications, works on WiFi and automatically adds people from a phone's Contact list, provided they're on WhatsApp.
In other words unlike other social media tools, there's no need to send invites to customers or clients already on WhatsApp (unless you want them to join a Group).
Here are four clever ways you can use WhatsApp for business:
1. For Customer Service
Lots of telecommunications companies use Twitter to provide instant customer support.
If Twitter isn't your thing (or if your customers don't tweet), you could use WhatsApp instead.
If a customer is having an issue, you could respond to their queries in real-time. And because WhatsApp supports multimedia content and messages longer than 140 characters, your communications aren't restricted.
This type of communication is more personable and private than Twitter too.
2. For Customer Communications
Anecdotal evidence suggests more businesses use WhatsApp tocommunicate with customers, I recommend proceeding with caution.
And advertising and soliciting business on WhatsApp is a violation of their terms of service.
Instead of advertising, share your blog posts and communications with customers and readers. Give them a reason to like and trust you.
3. For Meet Ups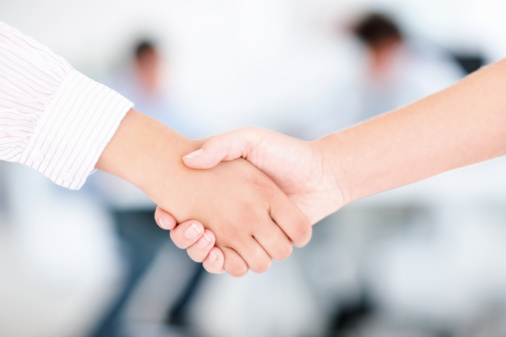 WhatsApp is perfect for communicating information to small groups.
If you're the type of company that organises meet ups and events for a younger audience, a WhatsApp Group is a great way of keeping people up to date about the event.
Once you have the phone number of attendees, you can check if they use WhatsApp and invite them to a group related to your company meet up or event.
If they join your group, you can post updates and supporting multimedia content about your event. You could even take pictures on your phone and share them with members.
4. For Team Communications
WhatsApp is a simple, fast and cost-effective way for small groups of people to communicate with each other.
If you work as part of a small team that's based in different locations, you could use a WhatsApp Group as an alternative to email.
In this groups, you could share important information and updates with other team members and avoid navigating lengthy email chains.
This method of using WhatsApp use is particularly suitable for teams that travel and work from mobile devices more than desktops. And if your team has access to WiFi, it cuts down on roaming costs.
WhatsApp isn't a replacement for traditional business communication tools and it's certainly not suitable for all businesses, but it is a useful tool.
BY HARSHVARDHAN SINGH.