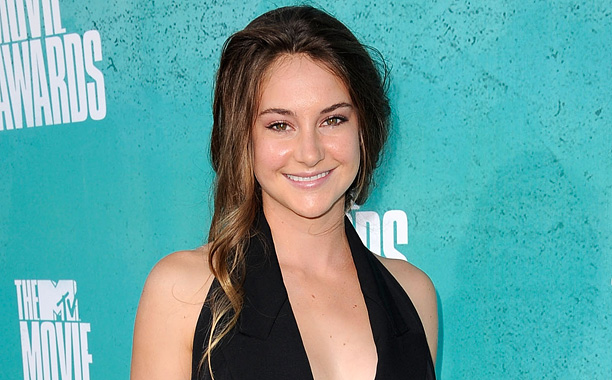 Young star 
Shailene Woodley

 came out of nowhere to turn heads in Alexander Payne's "The Descendants" and she hasn't slowed down since.

Woodley's critically-acclaimed performance opposite George Clooney in 2011's most talked about indie has propelled the actress to stardom and plenty of starring roles, such as in "The Spectacular Now" (2013) and "White Bird in a Blizzard" (2014). The films proved she could carry a movie and, in turn, have led Woodley to become the face of the popular "Divergent" franchise. This summer, the actress plays a cancer patient in love in the acclaimed weep-fest "The Fault in Our Stars."

From her unusual toothpaste substitute to her iconic (yet deleted) superhero role, here are 17 things you probably don't know about Shailene Woodley.
1. Woodley was born on November 15, 1991, in Simi Valley, California to Lori and Lonnie Woodley.
2. Lonnie is a school principal, while Lori is a middle school counselor.
3. When Woodley was four, she kicked off her career through commercial modeling.
4. It was only a few years before she made her screen debut in the 1999 TV movie "Replacing Dad."
5. In 2001, she also auditioned for the starring role in "I Am Sam" opposite Sean Penn, but lost out to Dakota Fanning.
6. Woodley stayed busy and even appeared in several episodes of the hit show "The O.C." (2003) as the young Kaitlin Cooper.
7. Prior to landing the starring role in "The Secret Life of the American Teenager" on ABC Family, the young actress considered studying interior design at New York University.
8. She stuck with acting and soon broke out in Alexander Payne's "The Descendants" (2011) as George Clooney's troubled daughter.

9. As a result, she won the Independent Spirit Award for Best Supporting Female and also received a Golden Globe nomination.
10. The scene (in "The Descendants") in which Woodley's character cries in the pool was her idea. The script originally read: "she goes underwater and contorts her face."
11. Since then, the young actress has received several starring roles, including one in the blockbuster "Divergent" franchise, where she plays Tris Prior.
12. She also played Mary Jane Watson in "The Amazing Spider-Man 2" (2014). Think we're kidding? She even dyed her hair red for the part, but ultimately her four short scenes were cut from the film.
13. It doesn't stop there, though! She gave her house to her grandma because Woodley felt she wasn't getting enough use out of it. The actress now crashes on friends' couches when she's back in LA.
14. Everything she owns fits in a carry-on suitcase…
15.  At the age of 15, this 5′ 8″ beauty was diagnosed with scoliosis and had to wear a back brace for two years to straighten her spine.
BY HARSHVARDHAN SINGH.