10 Amazing Facts About Subrata Roy We Bet You Didn't Know
1) Subrata Roy is celebrating his 67th birthday on 10th June 2015.
2) Apart from Sahara India, Subrata Roy owns London's Grosvenor House, New York's Plaza Hotel, Ambey Valley City and Force India.
3) He was born in Bihar to Sudhir Chandra Roy and Srimati Chhabi Roy.
4) He launched Sahara City in 1990, Rashtriya Sahara was started in 1992, Aamby Valley City project was started in 1990, Sahara TV was launched in 2000.
5) His company claims to have a workforce of more than a million which includes his salaried employees and field workers and 29.6 million investors.
6) In 2013, he received an honorary doctorate in business leadership from University of East London.
7) He has received numerous awards : Business Icon of the year 2011, ITA-TV Icon of the year 2007m Global Leadership Award 2004, Vocational Award for Excellence 2010 and so on.
8) His company Sahara India was mentioned as the second largest employer in India in the year 2004.
9) He has written 2 books: Shanti, Sukh: Santushti in 1994 and Maan, Samman, Atmasamman.
10) He believes and advocates Collective materialism i.e. collective growth through collective caring and sharing.
Photos of Subrata Roy: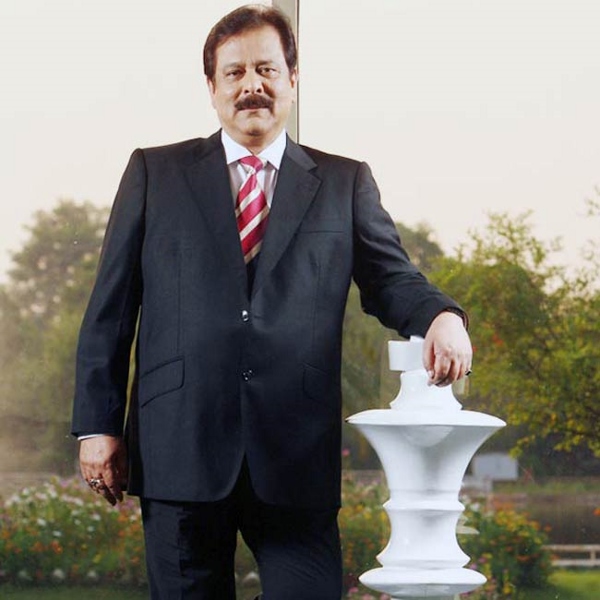 Videos of Subrata Roy:
https://www.youtube.com/watch?v=Qep9T4lQquk