Legendary midfielder Xavi Hernandez has finally retired from Spain National Team. Barcelona midfielder is now 34 years old and looks like he has lost a few steps at the very highest level where he used to rule the pitch with his exquisite passing and technical ability. The midfield position is said to be the heart of a team and Xavi has been the heart of Barcelona's and Spain's success. His great work was just not on the field but also off the field and he always stayed away from all the hype.
On the international stage for Spain Xavi has won Euro 2008 and 2012 and has won the 2010 Fifa World Cup and has 133 caps for his country. Xavi is not young anymore and within a short time he might hang his boots for Barcelona too, which looks likely this season itself. The 3 time Champion's League winner and 7 time La Liga winner said "I leave the Spain team a very happy man, and I wish them all the best".
Xavi's Barcelona days look to be numbered with him probably spending his last season with Barcelona looks likely. This is football, the players come and go away but whatever they did on the pitch, whatever they achieved in the game remains in the hearts of football fans forever. In his generation he was the best alongside midfielders like Zinedine Zidane, Paul Scholes, Andreas Pirlo and more. Even though the Spanish team is full with great talents, replacing Xavi will be difficult because Xavi is one of the best players the game has ever seen.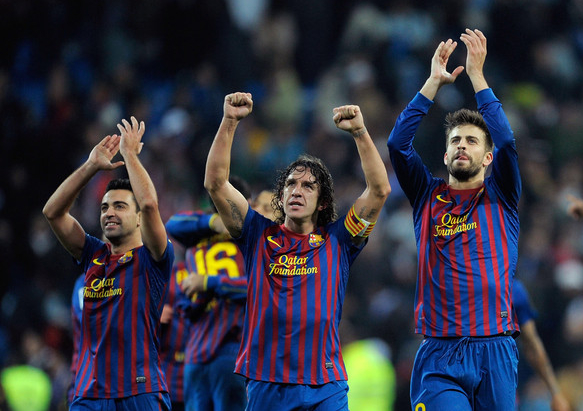 It will also be a huge loss for Barcelona as they lost Thiago Alcantara last season who went to Bayern Munich and lost Cesc Fabregas this season to Chelsea. They have bought Ivan Rakitic but now with Xavi not the player once he was at his prime, Barcelona needs to discover a replacement if they don't have it right now. Let us see what happens in the coming days and just cherish the great moments Xavi gave to the football fans around the world.
– Jainam Jhaveri