Just a few days to go for the new season kick off and fans look forward to another exciting season of Barclays Premier League. As the time goes the challengers have increased, few years back it was Manchester United and some other teams like Chelsea, Arsenal challenging for the title but now there seems atleast 5 challengers for the title and 7 challengers for the top 4 Champion's League spots. For Manchester United last season was a season to forget, it was the worst season in the premier league era for Manchester United. After retirement of the greatest manager ever Sir Alex Ferguson, David Moyes was chosen as his successor who had one of the biggest jobs in the football world ahead of him which he miserably failed to fulfill, infact he was so bad that United who in last 10 years have not finished below 3rd position, finished 7th. The team was destroyed by David Moyes who was then sacked just after 9 months and Ryan Giggs was appointed as interim manager for remaining matches of Manchester United's season.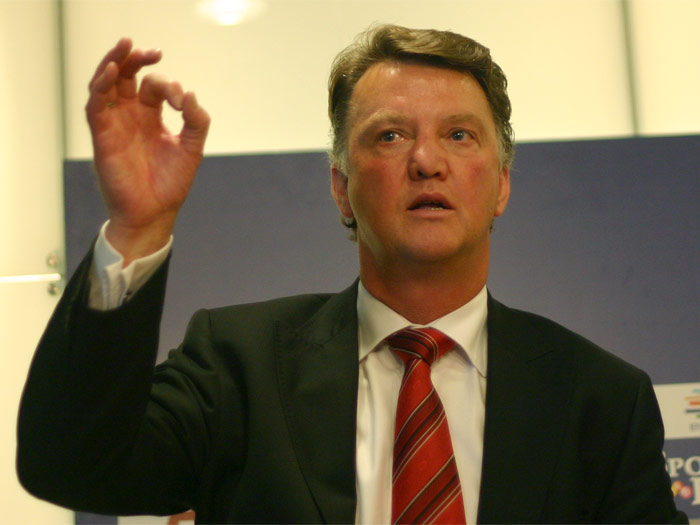 United wanted a manger that could build the team and bring it back to the level where it was just a season ago before Sir Alex Ferguson's retirement. They appointed the experienced 62 year old Louis Van Gaal who has won trophies in the past and managed clubs of Bayern Munich and Barcelona caliber. Van Gaal was the manager of Netherlands in Fifa World Cup Brazil and took a squad mixed of young and experienced players to the third position in the world cup, he showed what he is capable of in the world cup with his tactical decisions, attacking mindset, something that United were missing last season under David Moyes who was a defensive minded coach, lacked courage and a really bad tactician.
Before the season starts in few days, United played a friendly against LA Galaxy and won a friendly international cup which featured the likes of Real Madrid, Liverpool, Man City, Roma, Inter etc. We saw in the friendlies how much Van Gaal has improved within a few weeks; players like Ashley Young who looked lost last couple of seasons, played really well alongside other players. United had a great tour where they won all the games they played and got a great match practice and boost of confidence ahead of EPL season.
Tactically LvG prefers 3 defenders at back with a five man midfield containing two wing backs, two box to box midfielders and an attacking midfielder, and two players upfront. On the attacking front United have too good having world class players like Robin Van Persie, Juan Mata, Wayne Rooney and quality backup players like Kagawa, Hernandez and Welbeck. United's big problem is defensive side with departure of Nemanja Vidic, Rio Ferdinand, Patrice Evra and only Luke Shaw's arrival who will be playing left wing back for United. They do have Johny Evans, Phil Jones and Chris Smalling but require more experience and someone who can stay fit till the end of the season. Midifeld has been a long problem for United which even Sir Alex didn't resolve but LvG has bought Ander Herrera who is a top quality and United look for players like Arturo Vidal, Strootman who can be the steal which United are missing. Micheal Carrick is out for 4 months which will be a big miss if United don't buy a quality midfielder. But the transfer window is on and United are still in the market with massive money at the disposal.
Man Utd do not have any Champion's League football next season and they will have to concentrate on the EPL alongside few FA Cups and Capital One Cup games. With Chelsea and Manchester City favorites and Arsenal with a great improvement, United have a tough challenge ahead and just have an outside chance to win the title but can LvG do it? Do comment your opinions.
– Jainam Jhaveri