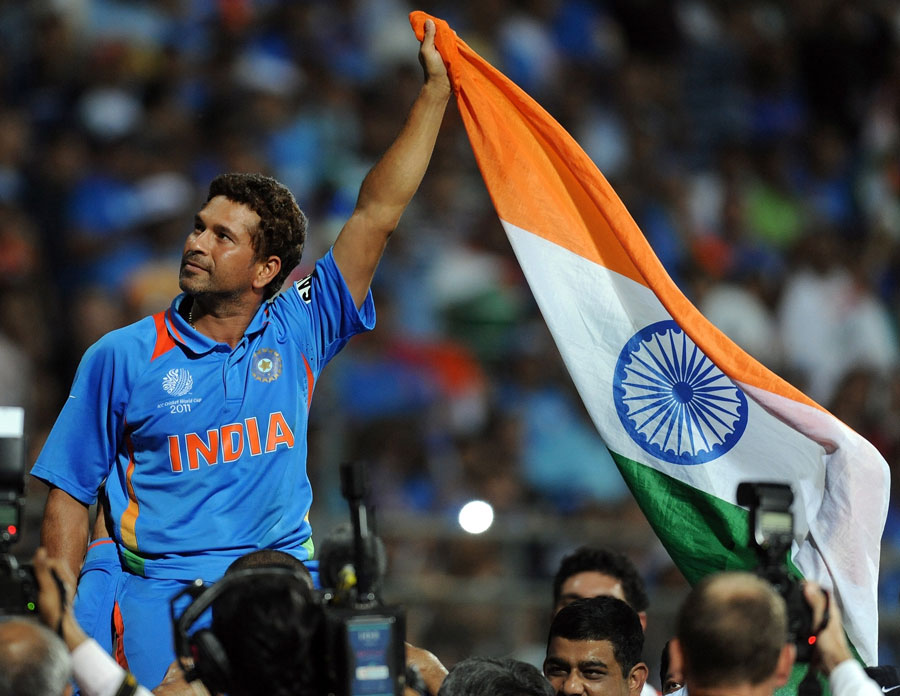 Sachin Tendulkar was born April 24, 1973 in Bombay, India. Given his first cricket bat at the age 11, Tendulkar was just 16 when he became India's youngest Test cricketer.
A cricketer who, In 2005 he hit 35 centuries in test cricket the very first one in the history of cricket and then again in 2007 he became the first player to record 15,000 runs in one-day international play.
Not only in India but all around the world he is considered one of greatest batsmen of all time, but it all started in Bombay on April 24 he was born he was the youngest of all the four brothers in a middle class family where his dad was a professor and mom worked in a life insurance firm.
Sachin was named after his family's favourite music director, Sachin Dev Burman, From the very start he was an athlete a special kind a great batsmen at school a kind of a inspiring figure among the Bombay school boys.
Tendulkar made his debut in international competition at 16 with a match against Pakistan in Karachi. At the age of 18 he scored centuries in Australia, then in 1994 a score of 179 in a match against the West Indies.
It was India where Sachin has no reputation less than a god whatever may be the economic and social condition of the country may be he stood as a hope and an inspiring figure.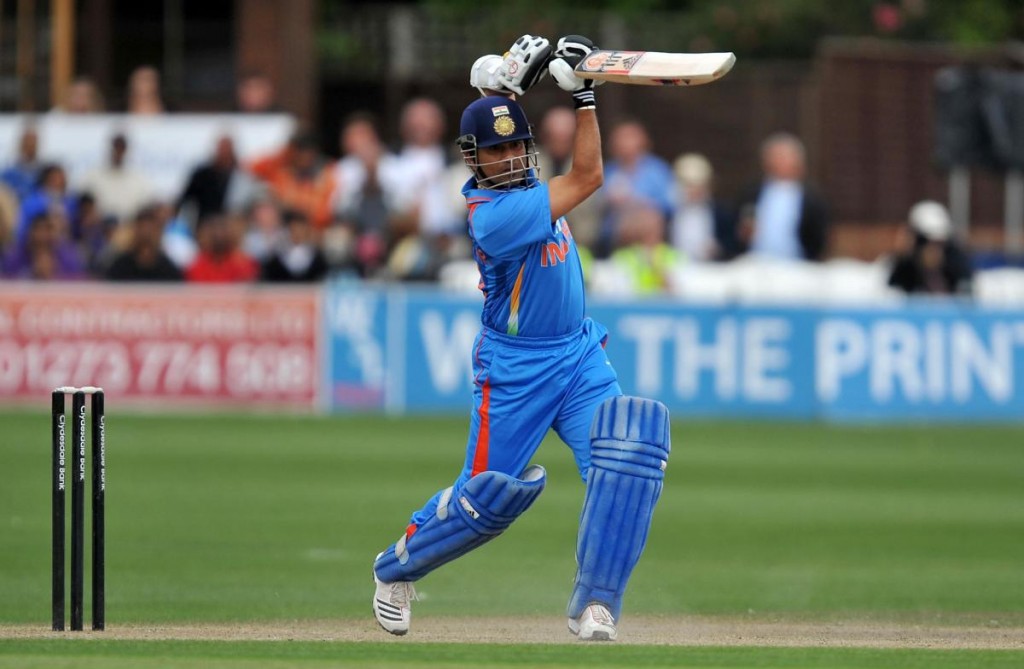 Well it would never stop in his thirties the fame and love and his success path was rising much higher, He scored his record-breaking 35th century in Test play in December 2005 in a match against Sri Lanka. In June 2007 he set another mark when he became the first player to record 15,000 runs in one-day international play. In January 2010 he again moved into the record books when became the first batsman to score 13,000 runs in Test play. Just one month later he registered another first, a "double century" in a match against South Africa.
It was April 2011 Tendulkar got another milestone when he led India to a World Cup victory, his first in his long career.
The last test match when he announced that he will retire after this match the whole world stuck there eyes on television and the stadium was packed to see the god batting for the last time he batted and people were expecting an another blow but still he managed to get a score of last Test scoring 41 and 86. Whole India each fan stood outside inside the stadium for the final salute to the legend and he ended with a speech at the end of the game which gave tears of joy and a bit of sadness in each of our eyes.
We will always remember SACHIN and will always thank him for his contribution to the world cricket and our life and that's why we love SACHIN.
 by HARSHVARDHAN SINGH.