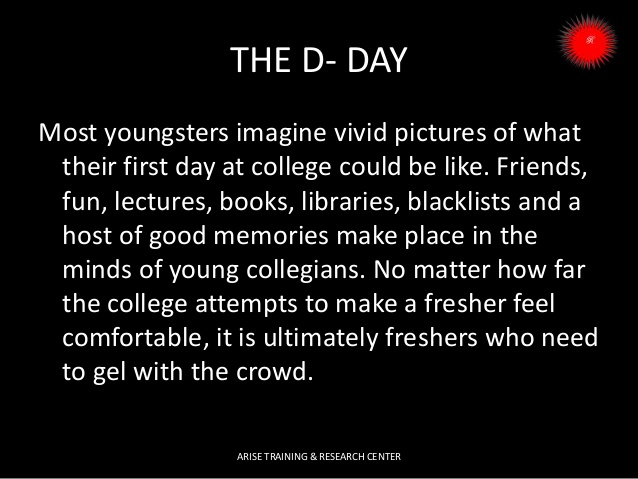 Before the end of school life and the start of college life, a student already starts dreaming their college life, how's it gonna be, what all they are gonna do, what kind of people they gonna meet. School life is like cocoons, where life revolves only around school and home. But college is a whole world in itself, it's a beginning of learning, exploring and knowing your true self and capabilities.
The first day of college life is time when so hundreds of students enter the college campus with new dreams and the desire to excel in life. It's a phase of freedom to live our lives the way we want and grow with the hope of achieving great success. I too dreamt of all of these things ever since I was in school. There were butterflies of excitement and fear filled in my stomach, excitement of first day and fear to meet new people, as I'm a bit shy kind of a person, always keeps thinking whether people will like me or no. But the fear didn't last long as I had my school friend as my support system. Together we entered the class and I wasn't surprised to see the same kind of atmosphere that we had in school but here the enthusiasm was different, there was a bit of maturity in the air. There were students coming from different backgrounds, cultures and religion yet gelled up together like they knew each other since years. Walking our way through the class we began finding our ways to some students with whom we could be friends with. The situation was slightly awkward as everyone was too busy in their world and didn't want to gel up. We were not disheartened, we kept on trying to open ourselves to people, but we rather failed. Meanwhile we were introduced to our faculty, had a class for a while and we left to have a clear look of our campus.
My first day of college was a new experience. It taught me a lot of things like sometimes things do not always turn out the way we imagine it to be, they appear a lot more different than they actually are. Although my first day wasn't that wonderful, eventually everything turned out well. I began to open up myself and tried to adapt myself to the college atmosphere. Everyone may have their own experiences of their first day of college; mine was filled with mixed feelings.