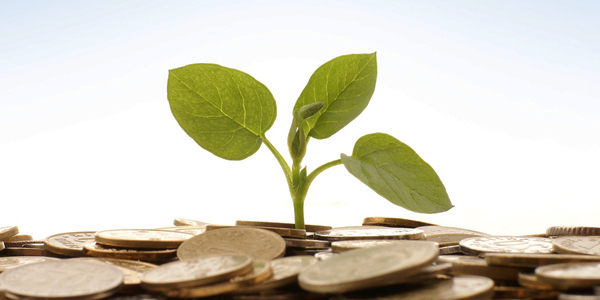 PERSONAL SAVINGS: It's one of the foremost method of funding your startup. Nowadays most of the startups are self-funded or bootstrapped, obviously it will take you a while to earn and save but it provides strategic advantages to the owners as the owner doesn't need to share equity or control. The business is solely owned by the owner.
BLOOD MONEY: It means borrowing from family, relatives, friends, well-wishers etc. In India, entrepreneurs have always built their business with the backing of their family. However in case of non-payment of money there is a high risk of relation being getting spoiled and so on your business.
 CROWD FUNDING: This is one of the modern method of funding the business. It basically means starting an online campaign, showcasing your ideas in a systematic manner and funding your business through donations received on the other hand it also acts as a mean of advertising your startup.WWW.KICKSTARTER.COM and WISHBERRY.COM are some of the leading crowd funding websites.
 BANK LOANS: Banks provide a variety of loans depending on the type &size of business. Once you are able to showcase your ideas in a conceptual, systematic and realistic manner, Banks would show interest in your business and would be ready to invest. All you need is to provide Banks with the proof that you'll be able to repay your loan with interest and for higher amount of loan, banks would  require you to provide security against your loan like your house, car etc. There is enough risk and hence you should think carefully and practically before applying for loan. Moreover Credit cards are also a source of getting loans and there is minimum interest charged over it.
 ANGEL INVESTORS: The smartest way of funding your start-ups, Angels here can also be termed as rich individuals who are ready to fund start-ups. When many rich individuals come together it's called a network of angel investors through which they pool together funds in startups and also provide advice to companies. If you search along you'll see many of the E-commerce companies are funded by angels or a group of angel investors. One can find such investors through personal contacts, angel investor's fairs, exhibitions etc.
 GRANTS: Many non-profit organizations, Government provides preliminary funding for small scale startups.
 STARTUP ACCELERATOR: There are some programs called as startup accelerator which provides equity free investments for qualified startups. A person has to apply to this program with his startup idea, plan and layout, then after evaluating the idea as well as the team, judges declare their decision and fund the startup. An example of such program is STARTUP CHILE which is created by CHILEAN GOVERNMENT.
 PUBLIC OFFERING: It means selling shares or equity and generating funds to meet your funding requirements.
 SELL YOUR UNWANTED STUFF: Probably a weird idea, but a useful one as many of us might be having some or the other unused or unwanted stuff so it's always better to sell them rather than storing it, selling them would at least get you some operating capital.
 GOLD LOAN : It's said that if all Indian women sell their gold, India would never need to take loans and would become the richest country in world, so selling gold could always be good option for funding your business as it would provide you with a good amount of capital.