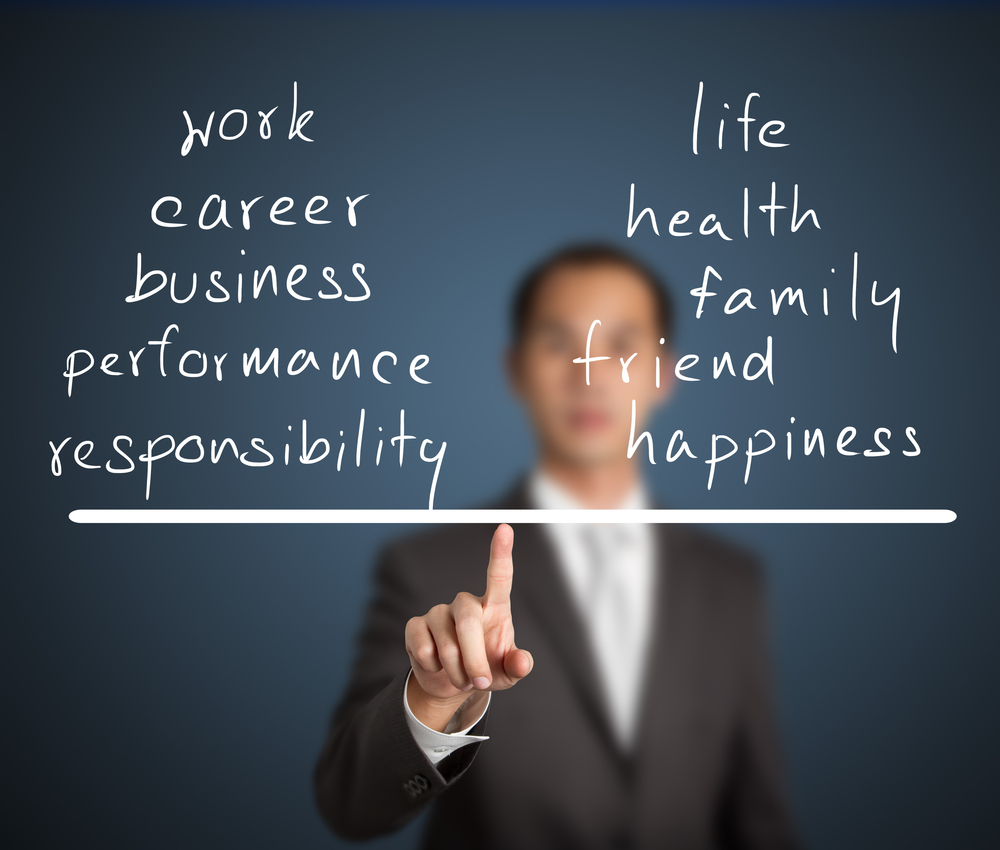 What is basically work life balance?? If once asked to crowd of people there would be many perceptions and comments, rarely two persons might have same work life balance, for every person the work life balance is different depending on their thinking and thoughts. The meaning of work life balance is often misunderstood by many, as many feel that work life balance is spending equal time of hours as spend for work on leisure. But, work life balance is just taking little time out of the schedule to spend time for your family, friends, especially for yourself and also doing what you love not depending on time for sure. But, yeah many people contradict the existence of work life balance by saying, "Work is a part of Life" , good and correct enough for sure but yeah when work turns stressful and takes a toll on you , work life balance turns up.
Work life balance, the act of balancing the stressful work life with adding on some supplements of leisure and pleasure. The phenomenon of work life balance is really the need of hour for dealing with the stress of work, deadlines, hectic billable hours, overtimes, presentations. A supplement in this stress filled life would be a quite holiday, picnics, spa's, family time, dinners, brunches and many other forms like yoga, meditation, listening out your favourite music would help in balancing out the stress and work pressure with mental and physical stability.
I, being living in a nuclear family and with my both parents working, I usually used to see the stress and work load on their body and mental health with they being moody and having health issues regularly, so, for making their mind fresh and life peaceful, we started relaxing out on weekends- a movie, a dinner, time at beach, hanging out with their friends and yoga, regular morning walk and all sorts off let them relax and free out their work tensions out.
The reason for work life balance, can be different for different persons depending upon their work, living pattern among other factors. The main reason that many consider for a stress would be their bosses, who constantly put in pressure of deadlines, presentations and obviously their insulting and hurting comments, but yeah why don't they think of that boss too has his set of problems and targets that he has to be accomplished to keep moving his and your bread, butter too. For a student, their work life balance could be listening to their favourite music, hanging out with friends, a date, and a WhatsApp chat among many more. For a working parent, their work life balance would be spending quality time with their family.
Work life balance is today part of many companies' plans and strategies. Many companies are making strategies, plans to help their employees to balance their work life, for which they organize games, seminars, paid holidays and many more depending on companies' policies.  Work life balance is truly the need of the hour, we look up to newspapers where we see lots and lots of cases of hypertension, depression and also stress. We also see around our father, mother, brother, sister, friends craving around for some free time, for a nap, for a break.