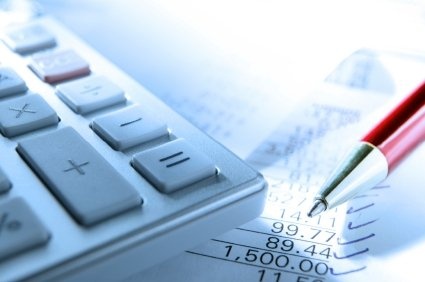 Specimen of Project Report:
Look at the following illustrative project report of a manufacturing unit, it will help you understand how to prepare a project Report or Business Plan.
Project Profile for Manufacturing Unit……
PRODUCTION DESCRIPTION
PRODUCTION AND GENERAL EVALUATION OF PROJECTS
MARKET ASPECTS
Users:
Sales Channels & Methods
Geographical Extent of Market:
Competitive Situation:
Domestic Market.
Export Market.
Market needed for plant described:
PRODUCTION REQUIREMENTS                                           
Salient Features
Annual Capacity (One/Two/Three-Shift Operation)
Capital Requirements
Land & Building on rent ( Mention value if owned)
Equipment, furniture & fittings
Working Capital.
Total capital which the entrepreneur would need for the whole project
provided he uses agencies planned by the Government for financial accommodation.
Own
Borrowings
Expected net profit per annum
CAPITAL REQUIREMENTS
Fixed assets & working capital
Land (…sq. metres) and
Building (…sq. metres) on rent
At Rs. ….per annum.
Equipments:
Production Equpment (list down in an appendix, giving
Values,etc. of each machine separately)
Other Tools & Equipment
Furniture & Fittings
Working Capital
(This would be calculated keeping in view the periods in
which capital on an average in various forms, i.e. manufactured
goods, semi-manufactured goods, raw material etc. would remain
locked up. Often you may calculate it at 3 months requirement level,
unless the situation (line of industry) warrants otherwise)
Total
Raw Material & Allied Supplies (Annual)
Description             Qty,            Rate (Rs.)          Annual Requirements
1.
2.
3.
4.
Power, Fuel, Water
Maintenance & Allied Supplies
Other Supplies
Total
Manpower (Annual) No Rate                       Annual
Description                           (Rs.)                             cost
Per month                          Rs.
Manager
Foreman
Supervisors
Skilled Workers
Unskilled Workers
Office Staff
Others
Total
Other Costs (Annual)
Depreciation on equipment, furniture & fitting…annum
Internet on optical (fixed & working – per annum on
average)
Administrative costs
Sales costs (including sales commission, advertisement, etc)
Provision for discount, bad debts & miscellaneous
contingencies
Training costs
TOTAL ANNUAL COSTS, SALES REVENEW AND NET PROFITS
Annual costs
Rent for land & building.
Raw materials & allied supplies.
Other costs.
Annual sales revenue
Expected Annual Net Profit (b-a) say
% Profit on Own Capital
% Profit on Total Annual Sales Turnover
% on Total Investment