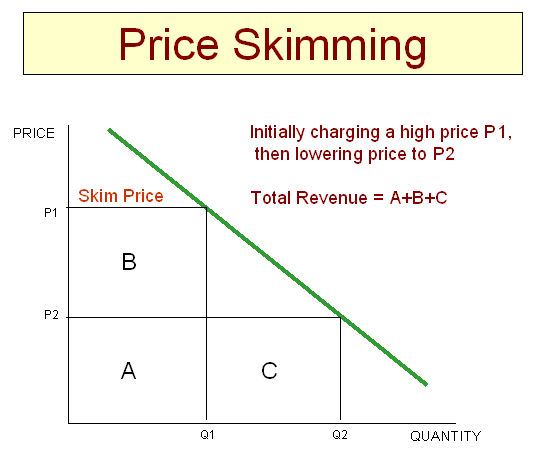 Skimming Pricing Strategy.
Skimming pricing strategy relates to the strategy of setting the price high in order to take away the cream of the market.

This strategy is mostly applied when there is monopoly product or the said product has no competitive brand.

Price is fixed very high thereby earning high profits.