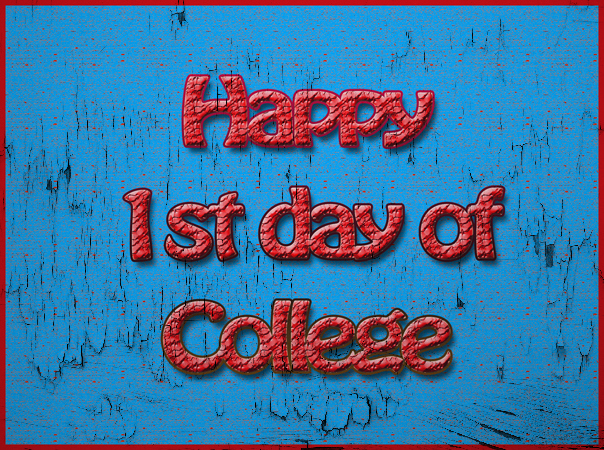 First day is always scary may it be a first day of school, work or college. The day is filled with a mix of emotions like nervousness, scariness or happiness of learning something new.
I went through the similar kind of feelings on my first day of BMS College. Everything was very new to me. Being an NRI I have never travelled in a local train but on the very first day I had to complete my long journey of five stations through the local, the travelling did give me an extra stress. On reaching the BMS College I was so excited to see the beautiful campus, new people but was still little scared thinking whether people would be friends with me or will I go through ragging by my seniors. When I reached the floor I saw there were so many classrooms I was confused of which one is mine finally I found my destination or should I say my BMS classroom. When I first saw my class everyone was seated quietly and I just couldn't stop noticing that fear on each one's face. I sat next to a girl and we randomly became friends. The professor had entered the class and asked all of us to introduce ourselves. Till this point of time I was all relaxed and quite excited to know everyone. My seniors were also quite helpful and must have not even thought of ragging us. The day ended with making some new friends and knowing some interesting things from them. The best part of the whole day was the introduction one where I got to know each one of my classmates.
The day was quite amazing. I still get a smile on my face thinking about it. I will never ever forget this day and would always feel happy remembering it.