An interview with Ms. Shilpa Gothi, HR & A, Talenthouse Entertainment Pvt. Ltd. (Reliance ADAG)
 by Aeman Waghoo, Content Writer, BMS.co.in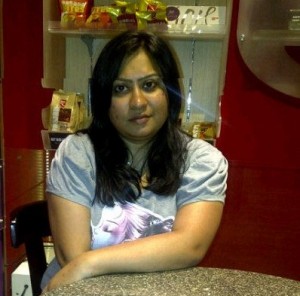 Major qualities a candidate need to have in any job would be willingness to learn, positive outlook, ability to work under pressure and stress, pro-activeness, communication skills and overall personality. He/she should be confident and aware of the organization they have applied to and position they are being interviewed for.
Tell us something about yourself
MBA graduate in HR and Marketing from Rajasthan University with diverse industry exposure, I today have around 7 years of professional exposure in HR domain and have worked in Banking, ITES/BPO, Manufacturing and Entertainment sector.
I am a trained professional in Job Analysis from Hay Internal Group in Singapore and trained in Sales Training from Mercury International, Germany. Besides above, I am also a trainer in communication and time management skills.
Words that describe me best would be proactive, diligent, organized, committed, dreamer, visionary and a person with positive attitude in life.
Tell us something about Talent House
Talenthouse, headquartered in California, is the world's largest creative crowdsourcing & co-creation platform that provides creative individuals with opportunities to work with leading artists and brands. We have been associated with globally renowned artists like Lady Gaga, Maroon 5, Justin Timberlake, Paul McCartney, Rihanna, Naomi Campbell, Kylie Minogue and many more.
We have also worked with global brands like Adidas, Virgin, Nokia, Red Bull, Stan Lee Foundation, etc. We are the only platform with over 3,00,000 artists and a 40-member outreach from across the world. We remove barriers between brands and consumers creating a healthy, engaging relationship between the 2 whilst also generating massive viral awareness. We turn consumers into communities and communities into brand advocates.
Talenthouse India, based in Mumbai will oversee growth and business in India and Southeast Asia. Talenthouse will connect with artists across film, fashion, music, photography & art on collaborative projects and embrace artists at every level. Since our launch in October 2011 in India, we have successfully worked with some of the best brands and mentors here like Pepsi, Airtel, Tropicana, Metallica, ZOD, Micromax, Axe, Vipul Shah, Rocky S, Vidhu Vinodh Chopra etc.
Talenthouse India, is the biggest crowdsourcing platform, wherein Brands and Mentors get opportunity to engage with end user/customers by inviting them to participating in various "Creative Invites" on the Talenthouse India portal.
Since when you are a part of Talent House. What inspires you to be with it?
Since inception i.e. October 2010, I joined a startup, (a 2 member company) and was responsible for the setting up of the organization, in respect to manpower, infrastructure, policies, procedures etc.
The sheer objective of the platform to provide opportunities to young and budding talent in across India, inspired me a lot. I was looking out for a startup exposure and found the opportunity right on time.
As an HR & A of Talent House, what are your duties?
I am responsible for the entire gamut of HR activities from recruitment to separation. It involves hiring, induction, compensation, employee engagement, performance management, promotions/transfers, trainings and separations.
What qualities you see for apart from the required academic qualification while recruiting a person?
Major qualities a candidate need to have in any job would be willingness to learn, positive outlook, ability to work under pressure and stress, pro-activeness, communication skills and overall personality. He/she should be confident and aware of the organization they have applied to and position they are being interviewed for.
What is your philosophy towards work?
"Nothing is impossible to achieve", have a never say die attitude in life and you'll come above the most difficult problem. Always be positive, there is always a solution for every and any problem, it may not be with you but it is there.
"Management is core to every individual, organization & society." Give your views on it.
If it would not have been for Management of individuals, organizations and society we would be Nomads, it is when nomads managed their lives they formed tribes, successfully managed tribes turned into societies.
For organizations, they come up with passion but are drowned only because of no or poor management. Research shows that most successful business are those which are well managed others are unable to cross one lifecycle.
Name 3 qualities of prime importance that a manager should possess.
1)      Managers need to be proactive in knowing a problem/situation at hand and how to come up with a solution for same.
2)      Managers need to have listening skills, they must hear their subordinates and guide them to solutions.
3)      Managers must be highly organized, well planned, possess good communication skills and must have clarity of thought.
According to you, what are the top managerial level challenges in current times?
Biggest challenge is, attracting, engaging and retaining talent. Employers are unable to gain employee loyalty because of many opportunities available to potential candidates elsewhere.
Is leadership skill inborn or can be taught through training?
Leaders are not born leaders, they develop their skills as leaders by the circumstances they are in and thus such skills can be trained, however imbibing it and demonstrating that skill comes with.
Do the name of the institute one pursuing his/her graduation/post graduation or any other course counts for getting job in a reputed concern?
Some organizations are specific to choosing candidates from particular institutes in such cases, one cannot apply otherwise.
The question that one needs to ask and answer is, can one make career and grow professionally if he/she graduates from a prominent institute only? The answer to this is No, your success in corporate world is not dependent on where you have graduated from, it comes from your hardwork, your ability to learn quickly, execute tasks, your commitment to your work and most importantly focus on continuous self-development.
Is it advantageous to take internships along with studies?  How do it benefit?
It definitely is. You get real world exposure which in reality is different from text book knowledge. Also a student becomes clear about his/her likings in various sector/industry and even department (HR, sales etc.)
What message would you like to give to the management students?
Consider your Management program only as a stepping stone to enter the corporate world. Climb on it nicely, fully utilize your program to gain knowledge of management concepts, tools which will help you when you are in the corporate world. Never miss a seminar, assignments and practical projects as these prepare you to face real corporate situations.
Take this time to understand your strengths and weaknesses, build on your strengths and remove your weaknesses or atleast be aware of them and let them not act as a hindrance in your career.
It is fine, content seems good, the task would be to constantly update the feeds and keep it interesting for viewers.
COMPANY PROFILE
Vision
Our vision is for all artists to be seen, heard, and compensated with the support of entertainment icons, creative professionals, and global brands.
Values
Great people: We are our team and our team is us – attracting the right talent with the right level of learning potential and the drive to take initiative and get the job done is vital to the future of the company. Talenthouse is built for the people by the people.
Artists: Talenthouse understands and recognizes the challenges that artists face when trying to reach their audiences and achieve recognition for their talents.
For this reason, Talenthouse chose a logo taken from the West African "Adinkra" series of symbols, which depicts a snake climbing a raffia tree. The raffia tree has many thorns and is very challenging to climb. Simply translated, this symbol means, "to perform the impossible."
Fairness: At Talenthouse, we do not look at each person, but rather at the team as a whole. We want every member of our family to succeed. Every team member has been chosen for good reasons. We do not judge, but collaborate in a fair, open, and positive way. We look into the future, and our glass is always half full.
Excellence: We pursue excellence in our work with integrity. We deliver on this promise and seek and expect the same from each team member. Each of us comes to work daily with excitement, as if it were the first day, and with motivation to perform an outstanding job.
Journey to profitability: Attracting talented people, driving innovation, lowering operating costs, and building strategic partnerships and alliances represent the foundation of being profitable and sharing the fruits together.
Quotes We Live By
"So many great painters, great musicians, great geniuses ended with nothing. With broken hearts in rooms with broken windows. I want to see artists sitting at the table that decide the outcome of their lives." Bono
"If you want to shift responsibility, you send e-mails. If you want to get things done, you pick up the phone and talk!" Unknown
We provide creative opportunities to young and budding talent in the field of film, art, fashion, music and photography and enable them to showcase their talent through our website.
Our Marketing is purely Barter and PR based.
In 6 months of operations, we have tapped most big brands and mentors like Pepsi, Axe, Vipul Shah, Vidhu Vinodh Chopra, Elite, Rocky S, Rajiv Surthi, Shaan, Anita Dongre, Kurkure, Saregama, Micromax etc.
Turnover of Rs. 50 cr for Yr 2012-2013.