2 Days Transformational Work Shop in MUMBAI
If you have a passionate resolve to take control of your vision and achieve extraordinary milestones, build people and commit to transform yourself into an extraordinary LEADER…then this workshop is FOR YOU!
Become the CHANGE AGENT and EMOTIONAL POWER-HOUSE of your Organization and Team. Step into an environment of CHALLENGES, PERSONAL DISCOVERIES, MASSIVE ACTION and Gear Yourself up for Extraordinary Performance. Create Value for others while you achieve your BIGGEST GOALS.
LEADERS AS CHANGE AGENTS, HAVE TO BE EFFECTIVE CHANGE MAKERS. Where does that Change lie? It is for the Leaders to create Variations and Variables of Action that can have the biggest impact on their system. With the increased 'Interpersonal Intelligence' and 'Awareness in Action', create a 'sense of freedom' and an experience of POSITIVECHANGE!
WHAT YOU CAN LEARN: –
– Levels of Leading
– Levels of Influence
– "WHO" We are? Is the key
– Mastering Change
– Graduate to Leadership
– First Come, First Serve as needed
– Empower yourself with Attitude & Character
– Learn about the MOST VALUED ASSET
– Take ownership of the VISION –
Self Awareness Strategy
– LEAD from the Back
At the Workshop, acquire POWERFUL TOOLS that a Leader can use for bringing 'active awareness' into his Work environment. A journey exploring multiple dimensions of a human being and the dramatic 'circle of action' in which performance and effectiveness are tested. Lead your team members towards 'effective and powerful' performances. Work place challenges may remain the same; however, the approach in dealing with them can be altered. This program is for Executives / Leaders / Managers/Students looking for personal & professional transformation, breakthroughs in life and work, wanting to step up to the next level in work.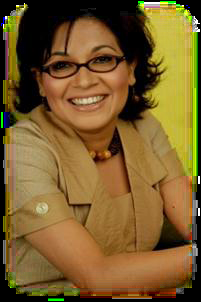 The workshop will be conducted by Ms ABHA MARYADA BANERJEE, Adv
Founder ,SUCCESS INDIA
•India's first Woman Motivational Speaker of International Acclaim
•Peak Performance and Mental Strength Coach for Indian Olympics Athletes
•Leadership, Emotional Intelligence and Breakthrough Performance Coach and Consultant
•Top ten certified executive coaches in Asia Pacific
•Corporate Culture Transformation Coach and Consultant
Workshop Details
Date: 5th &6th August 2011
Fees: `6500/- plus tax
Venue: The Club, Andheri (W), Mumbai
Register your place now!
INSTITUTE OF IDENTITY CREATIONS
Email : [email protected]
Mob : 9324724218 / 9323716054 / 922514058
The following two tabs change content below.