India is a land of great political leaders who ruled our country effectively. They sacrificed their lives for our country. They changed the perspective of world towards India. They tackled all the wars and disputes and they really need to be honored.
Here are our 10 great leaders and the lessons they gave us:
Mahatma Gandhi
Mahatma Gandhi also known as Mohandas Karamchand Gandhi who inspired the world with his faith and justice. He taught us to maintain peace with the way of non-violence. He never supported violence and injustice. He was a great man.
Bal Gangadhar Tilak
Bal Gangadhar Tilak is considered as Father of Nation of Indian National Movement. He was a social reformer, freedom fighter, national leader, and a scholar of Indian history, Sanskrit, Hinduism, mathematics and astronomy. He taught us to bring 'Swaraj' i.e. freedom. He also taught us to be in unity.
Jawaharlal Nehru
Jawaharlal Nehru was the first Prime Minister of independent India. He was a member of the Congress Party that led the freedom movement against British Empire. He supported liberation of small and colonized nations. He never discriminated between castes and community, and even he asked us to treat everyone equally.
Bhagat Singh
Bhagat Singh was among the prominent revolutionaries who shaped the base of a Grand National movement. Following his execution, on March 23, 1931, the supporters and followers of Bhagat Singh regarded him as a "Shaheed", "martyr". He always taught us to fight for our rights.
Sarojini Naidu
Sarojini Naidu was truly one of the gems of the 20th century India. She was known by the sobriquet "The Nightingale of India". She taught us to fight for dignity of labor and to respect women.
Lala Lajpat Rai
Lala Lajpat Rai immensely contributed in attaining independence of the nation. He helped in establishing few schools in the country. He also initiated the foundation of Punjab National Bank. He taught us to protect the children and help the orphans.
Lal Bahadur Shastri
He devoted his life for the pride and honor of the country. Shastri was regarded as man of principles. Lal Bahadur Shastri offered his resignation as Union Railway Minister; hours after he was made aware of a train accident that killed around 150 people. He was against the caste system. He taught us that we are not Hindus or Muslims but we are Indians.
Netaji Subhash Chandra Bose
Netaji Subhash Chandra Bose was a freedom fighter of India. He was the founder of the Indian National Army. During pre-independence period Netaji had visited London to discuss the future of India, with the members of the Labor party. He taught us to admire the great skills in organization development.
Chandrasekhar Azad
A contemporary of Bhagat Singh, Chandrasekhar Azad was a born firebrand revolutionary. He engaged in a heroic battle against the British. His role was crucial in inspiring the others of his generation to participate in the national movement for freedom. Like Bhagat Singh, he also taught to fight for ourselves.
Indira Gandhi
Indira Gandhi was, undoubtedly, one of the greatest political leaders of India. She was the first and only woman to be elected as the Prime Minister. She taught us good politics.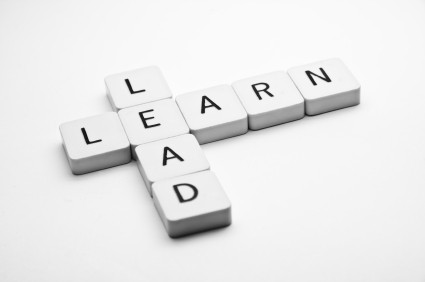 These are our great leaders because of which we are living freely in our country.