Even though a few months have passed into college life, the fact remains WE are new and seniors seem really scary! Yes, going up and talking to them is one heck of a task and if they do come and approach us themselves it's that privileged feeling of 'OMG that was Awesome' all over us for the rest of the day!
The experiences differ with the type of college you are in, so if you are in one of the Top Colleges seniors are like Rock Stars and you are so in awe at least till Sem 1 gradually passes by, for a Medium Level College it's a mix of Friendly Seniors and Rock Star Seniors and for a Relatively New College where the batch size is small, mostly in the first month you start making friends with seniors and life is pretty smooth.
Yet not all seniors are as easy going as that and there are a lot of scary senior instances that do take place! Ragging? Naah..! no maybe not that extreme but yes snooty seniors with attitude issues who love to belittle you and laugh at whatever you wear/say/do can be totally nightmarish!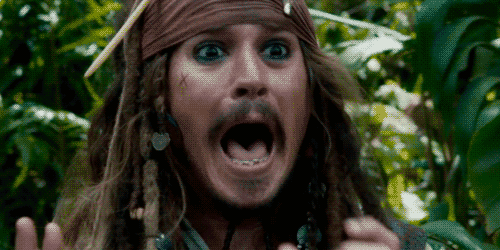 Do NOT in anyway be overawed or scared by them, first years. It's just a tag they carry around of being older than you that's it, nothing more than that. These seniors were just like you when they started off and if they laugh at your fashion sense or your nerdy glasses have the courage to tell them on their face to BUZZ Off!
Not every senior is the vile Medusa but yea many of then can really be nasty, and then there is always that desperate guy senior who is trying to date you and you really need to see through all the admiration that comes your way to the reality of the guy, he might just be one pathetic looser you haven't known about since you were new or maybe he truly might be the amazing guy whose just meant for you!
Take a chill pill, don't fall for the over admiration and take a step back in such cases maybe take a little time to know him and then make your judgement. Not all seniors are vile, nor are all rock stars and you definitely do NOT need to be over awed by them because at the end of the day they are just seniors aren't they? and who ever said you are any less than AWESOME yourself!
The following two tabs change content below.
'Ever Learning, Ever Evolving, Never Giving up' sums up www.bms.co.in's Content Manager and passionate writer, Ami. She is a BMS graduate who has freelanced in the past with the top Indian newspapers and magazines. Apart from writing she also likes to indulge into travelling, photography and social work.
Latest posts by Ami Pandya (see all)