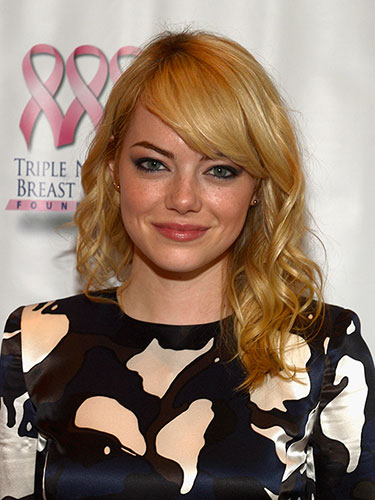 Selecting your hairstyle by keeping in mind your neckline flatters the look and adds so much oomph!Here are 3 hairstyle tips and how to select them:-
For a retro asymmetrical neckline:-
With an asymmetrical neckline, or single-shoulder gown, there are a couple of attractive hairstyle options. Side-swept curls or a braid or pony will cover your bare shoulder and balance the neckline, whereas an updo will focus attention on the stylish cut of the dress.  A mussed beehive, which adds volume and glamour while contrasting with the gown's architectural lines. Sweep your bangs off to one side.
DEMURE BOAT NECK:
The boat, or "bateau," neckline skims along the collarbone to show only the faintest hint of skin. To suit this design, prefer hair up and off the face in either a cropped cut with finger waves or a low updo in a soft, feminine style. If you have long tresses, secure the bulk of hair at the nape of your neck. A row of decorative bobby pins, a brooch or a barrette will add a little flash when pinned at the side.
CLASSIC OFF-THE-SHOULDER
An ivory dress with ruched straps pushed off the shoulders is pure class. A smooth and simple updo radiates elegance and draws attention to one body part that never gets flabby: the shoulders.A deep side part and strands so shiny you can see your reflection. A tight knot or chignon is a mature option. Keep these tips in mind and work on your hairdo and achieve a totally sassy look which will make the attire look better.
-MISBAAH MANSURI
The following two tabs change content below.
Latest posts by Riya Lokhande (see all)