Ever tried painting a heart on your nails? It looks so attractive and spunky!It isn't difficult at all! You can follow simple steps and get it right.They are as follows:-
1. First of all,file your nails and shape them well. Soak your nails in a bowl of lukewarm water. Push back your cuticles, and get rid of any existing polish you have on your fingers. Rub in some cream into your hands.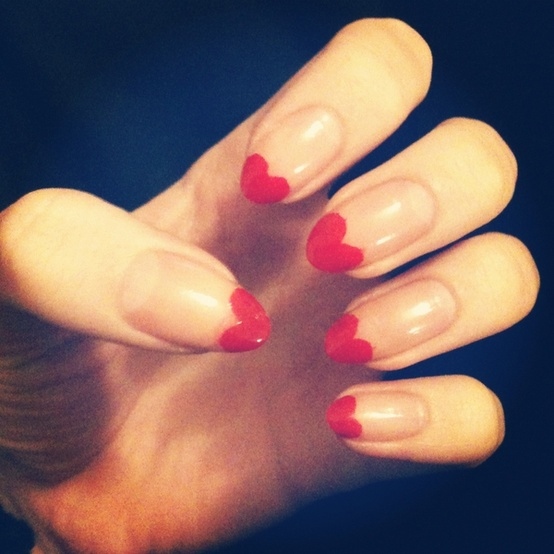 2. After that cut out a very small piece of paper, the size of your nail (square) but a bit larger. Fold it in half, and cut half of a heart from the paper.
3. Get two small pieces of tape, put each piece of tape on different sides of the paper. Tape it to your finger, directly over your nail, and where the hole is, where the heart will be.
4. Get a clear or colored/glittery polish, and carefully paint over the paper, in the hole. Wait for it to dry, and make sure the paper doesn't move.
5. Then gently peel off the tape and paper, and touch up with another color in the background if you want to.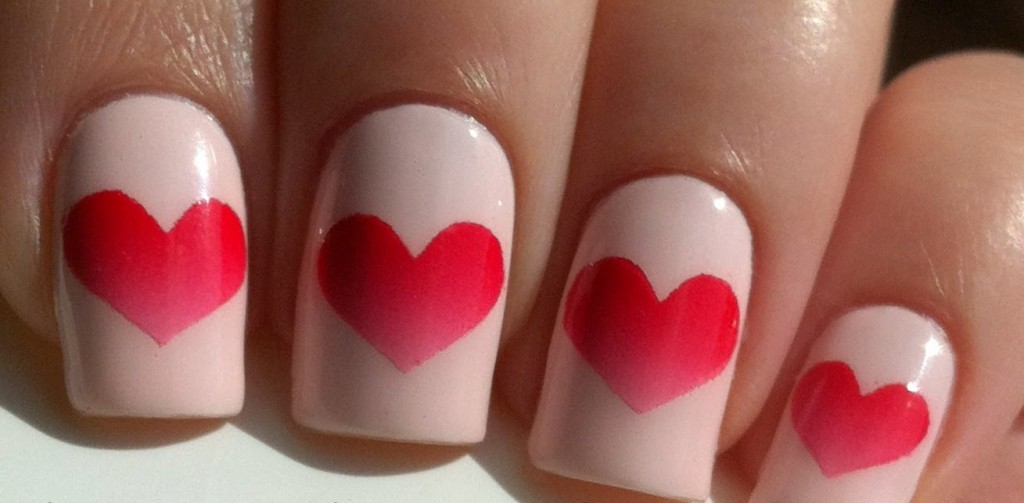 Tips:
Wait for it to completely dry before peeling off. Be careful too it might slip and completely ruin the heart.
Don't fidget at all or it might all get screwed up.They will look great on well-shaped nails so keep them clean and perfectly shaped before trying this off.
Keep trying it and your nails are all set to look ultra awesome.
-MISBAAH MANSURI