It is difficult to miss the fancy tall buildings that are usually situated amidst  the concrete jungle and are a medium for worldwide exchange of stocks. Enlisted here are interesting trivia of the five major stock Exchanges in the world:
>>NYSE
New York stock exchange situated in lower Manhattan ,New York city with over a 16.613 US$ as market cap recorded in the year 2010 making it the worlds largest stock exchange by market capitalization founded in the year 1817 and is currently owned by Intercontinental exchange.
Did you know ??
The exchange was closed shortly after the beginning of World War I (July 31, 1914), but it partially re-opened on November 28 of that year in order to help the war effort by trading bonds [13] and completely reopened for stock trading in mid-December.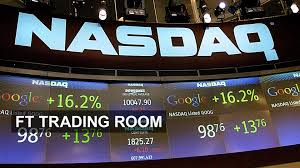 >>NASDAQ
National Association of Securities Dealers Automated Quotations. NASDAQ was founded in 1971 by the National Association of Securities Dealers(NASD )and is the largest stock exchange in the US .In the year 1971 it was the world's first Electronic stock exchange system and was the first stock exchange in the US to trade online with a market cap of over 4.45 trillion$
Founded in the year 1949 is the third largest stock exchange in the world listed in the ticker symbol as TSE it is also called as Tōkyō Shōken Torihikijo i.e TOSHO .The stocks enlisted in TSE are divided into the first section for large and the second section for mid –Sized companies with major indexes such as Nikkei 225 and Topex with about a 2,292 no.of listing and 3.3trillion$ market Cap.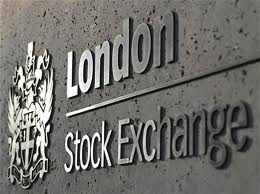 >>London stock Exchange
Is the Fourth largest stock exchange in the world and the largest stock exchange in Europe .Founded in the year 1801 the Exchange has a market capitalisation of US$3.266 trillion and is currently situated in Paternoster Square.
>>Bombay Stock Exchange
Back home our very own stock exchange Established in 1875, [BSE] known as Bombay Stock exchange is one of Asia's fastest stock exchanges is a corporative and demutualised entity, not only that it has a broad shareholder-base that includes two leading global exchanges, Deutsche Bourse and Singapore Exchange, as strategic partners. It also conveys the facility of financial inclusion for It has a platform for trading in equities of small-and-medium enterprises (SME). Over the past 139 years BSE has a major hand that abets the growth of the Indian corporate sector by providing a promising capital-raising platform.
Also considered as world's top exchange in terms of listed members with a total market capitalization of USD 1.51 Trillion as of May 2014
Imagine all these stocks exchanges interconnected to almost infinite viewers (the total no.of investors /stakeholders )which shows us a perfect example how trade has evolved over the years breaking borders yet always informed and susceptible to a lot of unexpected changes .Hence  these fancy tall buildings are  indeed an epitome of financial importance in their respective places .
– Khyati Kotiyan