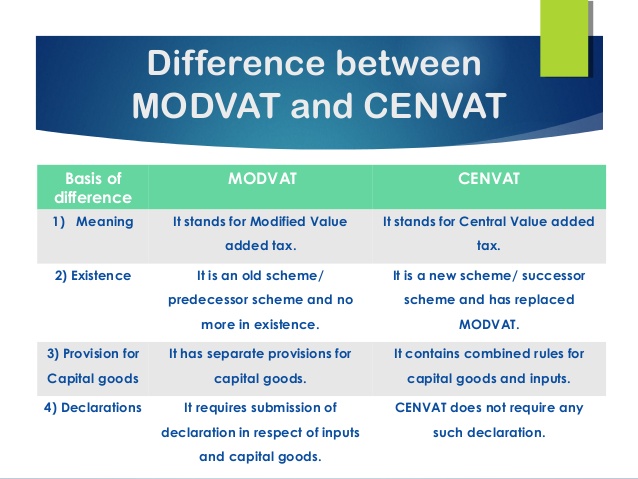 MODVAT:
Modvat stands for Modified Value Added Tax.

It is a scheme for allowing relief to final manufacturers on the excise duty borne by their suppliers in respect of goods manufactured by them.

Hence a manufacturer can take credit of excise duty paid on raw materials and components used by him in his manufacture.