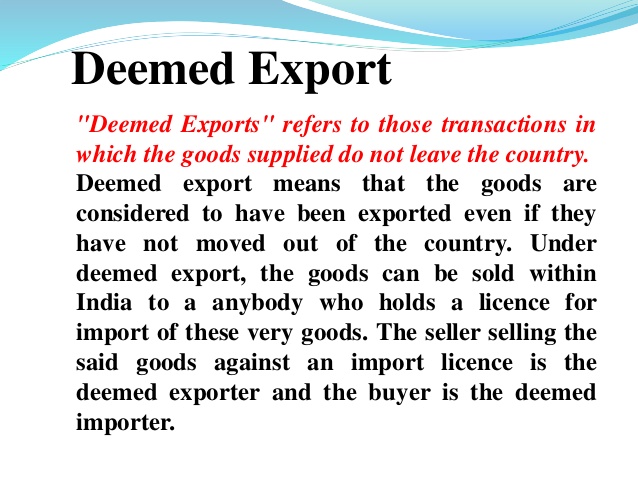 `Deemed Export'.
Deemed exports are export-like.

They are not physical exports. They refer to those transactions which are completed within the country and the payment is made in Indian rupees.

The exporter is required to produce documentary evidence about realization of export proceeds through banks to claim duty drawback.
The following two tabs change content below.
Latest posts by Jinall Bms Classes (see all)