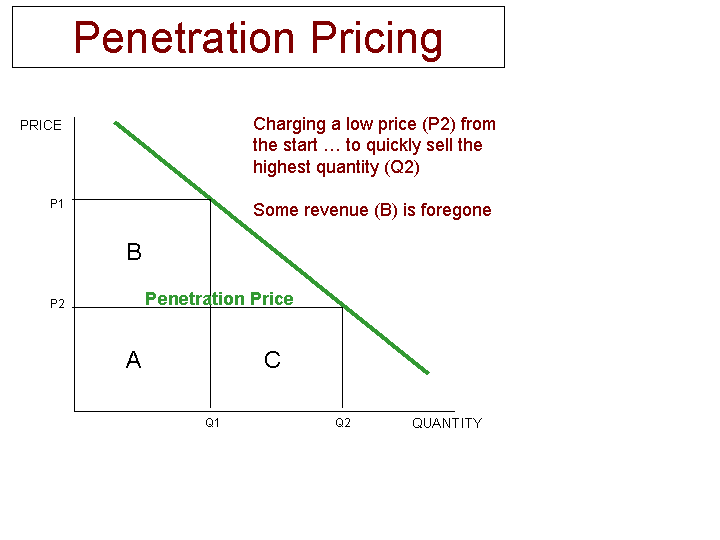 Penetration pricing strategy.
This strategy charges low price in the early stages of product introduction.

Here, the lower price is charged in the initial period in order to break consumer resistance and make products acceptable.

The price is raised gradually along with the growing popularity of the product.
The following two tabs change content below.
Latest posts by Jinall Bms Classes (see all)