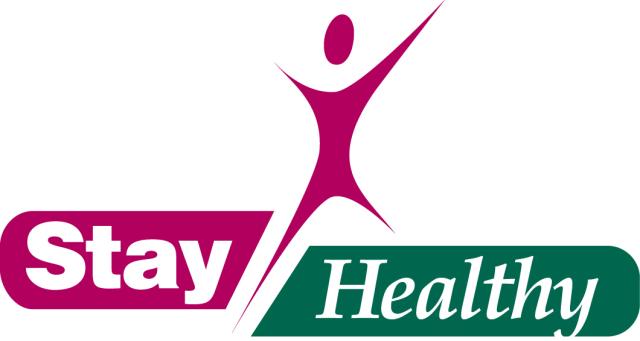 We often cheat ourselves and indulge in all the unhealthy foods during vacations, festivals and parties. It then becomes really important to detox our self and jump to the healthy fitness bandwagon. It's the time when you have to burn all the calories earned and flush off all the effects of those junk foods. Whether it's the effect of excessive fat-containing food or sugar, or alcohol – the best way to fight with all this devils is DETOX. Now what is detox? – "a detox helps in cleansing the body internally. While a lot of people go on a prolonged fast, an easier alternative is to just eat right, and do cardio exercises that make you sweat, thereby removing toxins.
What you need to eat.
EAT RAW
Want to get rid of toxins? Eating raw food and salads is the great way to do so. Eat fresh vegetables like carrot, cauliflower, lettuce, broccoli and spinach…fruits like cucumber, watermelon, strawberries and orange juice. You can also add skimmer milk to your diet. This all helps you to flush and get rid of the toxins which help to cleanse your body internally. Many other disorders also quits with this wonder veggies and fruits.
CONSUME LOTS AND LOTS OF FLUIDS.
Drinking water is something every doctor, grandmother and ancestor will tell you. The most cheapest and powerful weapon to have a healthy body is the life savior water. Water not only is the king to a healthy body but also to cleanse your body. Try to drink at least two liters of water a day. If you know you are lazy to go to the kitchen every time to get some sip – fill bottles and keep it at places you visit in your home mostly. That will remind you to put forth your hand and grab a sip. Also salted lime juice, coconut water, buttermilk, vegetable juice and plenty plain water will help you cleanse your system. This are electrolyte-balanced liquid diet.
INCREASE FIBRE INTAKE.
Fibres are considered best for digestion and people with digestive problem should be always ready to eat fibrous foods. Consume more fruits and soups that are rich in fibre like black bean soup, split pea soup or lentil soup. They can help avoid acidity. Also leafy vegetables have fibres.
TURN VEGETARIAN FOR A WHILE.
Avoid non-veg and turn a vegetarian for a bit. Eat a balanced, vegetarian diet with cooked veggies and dal. That will help you reverse the effects of calorie-rich indulgences. Eat healthy, homemade vegetarian meals at small intervals.
GOODBYE COLAS.
Avoid soft drinks and canned beverages for a bit. Opt for homemade buttermilk, lassi or lemonade instead. Also, lock off the alcohol cabinet for a bit. You can have good real fruit juices also. The real fruit juice is wildly accepted by people. The pink guava is a powerhouse when it comes to nutrition. It has immunity boosting Vitamin C and gut-healthy dietary fibers. It is packed with carbs and powered with micronutrient minerals.
MAKE A FITNESS RIGIME.
The best way to burn all the calories is simple cardio exercises like walking, jogging and swimming. Get out and sweat yourself with exercises. Also the new fitness tracking apps which helps you track how much calorie you burn, your heart rate, etc. This surely motivates you to run more and see your health graph improving. Make sure you so this every time. Even if not jogging – have a walk or brisk walk every day to keep yourself fit.
SOME GADGETS THAT HELP YOU WALK, RUN AND CYCLE.
Samsung Gear fit – inbuilt heart monitor, a water- and –dust resistant IP67 rating.
Magellan Cyclo 500 range – great for cyclists. Calories burnt, speed and distance are displayed on the screen.
Fitbit Zip – measures step count, distance, calories burnt. You can also log your food and compare your performance.
Jawbone UP24 – collects information on how you eat, exercise, sleep and also set your goals for you to work towards.
Tomtom runner GPS watch – a simple monochrome menu is presented in watch face.
TAKE THE STAIRS.
Don't take the elevator; take the stairs instead for a great, daily workout. If your workplace is close to your residence walk it to work.
GO FOR A BODY SPA.
The best way to relax your mind since it's the one that controls your body. Your mind needs cleansing too. A bit of relaxation helps. A massage aids the detox process. A steam session or a hot water bath post the massage also helps rid toxins from the body.
A 3 day plan diet to Detox.
DAY 1
Morning: lukewarm water with half tsp honey and lemon juice. Follow with a decoction of ginger with tulsi leaves and cinnamon.
Breakfast: eat fruit, not diary and cereals.
Mid-morning: Green/herbal tea.
Lunch: two bowls of spinach soup with little turmeric.
Dinner: potato and pea soup.
Bedtime: a tsp of triphala and wheat bran with water.
Plus: An Ayurvedic body massage with medicated oils (abhyanga), followed by steam.
DAY 2.
The same schedule as day 1. Plus, two glasses of coconut water and glass each of wheat grass and aloe Vera juice.
Bedtime: one tsp of triphala mixed with water and half a tsp of wheat bran.
Plus: abhyanga and steam.
DAY 3.
Morning: a ginger decoction with honey.
Lunch: two bowl of spinach and corn soup.
Teatime: green tea or a tulsi decoction.
Dinner: rice khichri with a tsp of organic ghee. Avoid curd and pickles.
Plus: abhyanga followed by steam.
Take care. 🙂
BY SANGITA MAITY.