Personality has an important part in showcasing our character. Personality comprises of various things. Among which the most strikeful and eye catching is the FASHION that we follow. A person's vision, sense of likings can be made out simply by what the person is wearing i.e. the sense of fashion the person carries. Fashion comes and goes. Some blindly follow the trends while some have a different outlook towards fashion. This people with the different outlook believe that fashion is something which suits them and make them comfortable and at the same time an in-fashion thing. While some believe in staying Simple but unique. A person can be judged to some extent through the fashion they accept and carry themselves in it.
Well, talking about fashion a little deep – let me tell you some fashion trends which is and will stay evergreen always. It's something you can pick and look beautiful always, trust me – ALWAYS. You don't need to give the second thought and waste your extra minutes turning east and west in front of your mirror.
               This are some certified all-time favorite Fashion Trends!
1. A BLACK DRESS
A simple black dress is a sign of class and simplicity. You can still stand out in a black dress with
Different cuts and sleeves. It's never out of fashion. It's always beautiful with the perfect accessories. Add a beautiful bag and a pair of heels and you are done.
2. A GREAT LEATHER HANDBAG
It suits with almost all your outfits and is a very useful accessory. A big one serves more utility. Choose a bright color or plain black or brown. It's always an elegant thing. The cost isn't much. Now if you go for a branded flagship you will need to spare extra penny but again a leather bag is a long time and useful investment.
3. BLACK SUNGLASSES
Sunglasses always add style to you. Choose the right one which suits your face. A black sunglass is suitable for every season, looks stylish and never out of fashion. It gives you the cool touch.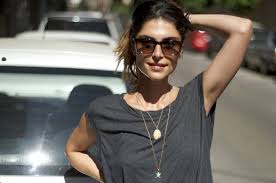 4. BLAZERS.
The best formals and the cool casuals – Blazers. I simply can't resist to a crisp blazer.
It always looks elegant. Pick a plain t-shirt or shirt. Black, navy blue gives the formal look whereas experiment with a dark pink shade for the feminine touch. It's always comfortable.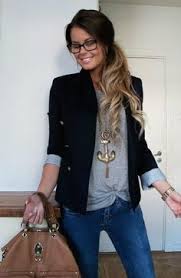 5. CROP TOPS
Sexy, fashionable, mysterious – you look all this with a quick chic crop top. There are huge varieties you get in this section. Choose what suits your style. A crop top with a high waist pant or a skirt is just perfect. Look hot and elegant in this crop tops.
6. DIAMOND RINGS OR EARINGS.
Jewel is always considered as a women's best friend. A diamond ring or a diamond earring looks perfectly lovely. You don't need to get poured into diamonds, and show off your money, precisely. But a single studded diamond is fine and surely an eye-catcher for anyone.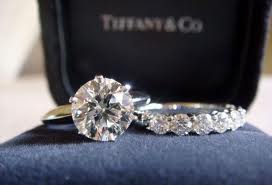 7. A PLAIN OR YOUR FAVORITE T-SHIRT.
The most common, casual, and comfortable outfit for any casual occasion are T-shirts. Wear a plain white T-shirt or a bright one, or a printed one. Fashion has given a beautiful touch to T-shirts too; it's always fun to read scribbles on someone's t-shirt, or wear a one with your favorite cartoon character. It's always cool and an in- fashion thing.
8. DENIM LEATHER JACKET.
These classic jackets are a go for all moods and are evergreen in all most seasons. A Good Denim Leather Jacket adds the pride of a brand and the comfartability is supreme. Wear a good t-shirt/top/shirt and jeans and finish it off with this tough jacket.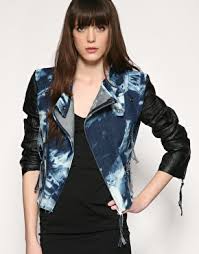 9. SCARVES
Scarves – something which wakens the craftsmen in you. This scarf never fails to add beauty to your clothes. You tie it up or surround it around your neck in the best way. It suits with all clothes…whether you wear a t-shirt, blazer, kurtis, anything. Now you got to choose the colors and patterns. Knitted scarves or the printed one or a plain scarve. If you don't have it, go and get one… You will love adding it to your clothes.
10. PENCIL SKIRT
Whether it's your date or a business meeting – You will never fail to impress your boyfriend or colleagues…this elegant pencil skirt is a hit every time. It really looks beautiful, simple and classic.
The feminine feel is felt. Wear a red one to look hot. Black and navy blue are all time cool colors for this skirt.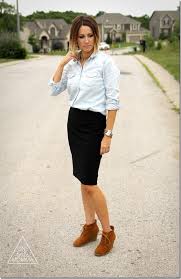 11. A GREAT WATCH.
The best accessory to complete your wrist is the Watch. It every time proves to be the most preferred accessory. Whether you really want to see the time or complete your wrist – A watch is always the best option. A Rolex watch will be a Rolex watch in all seasons.
12. Suede Pumps
Inspired from our Hollywood and Bollywood actress – suede pumps has set the benchmark of style. The style and charming colors will always attract you and if not bought it will surely haunt you. It stunnes every girl and every girl surely wants to wear it once. Make sure you don't wear it on a rainy day.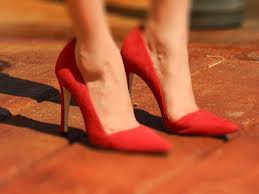 13. A GOOD PAIR OF JEANS
A good and comfortable pair of jeans is the breathe of your wardrobe. I mean seriously how can someone live without it. You can't imagine your wardrobe without it. Pick good colors in quantity.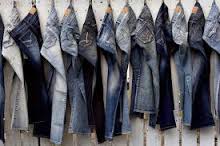 14. FLIP FLOPS.
This comfortable and smooth sandles and flip flops are always preferred. The varieties and and styles you get in it is again huge. It's a mixture of simplicity and at the same time uniqueness depending on your selection. Boys choose flip flops with daily casual wears.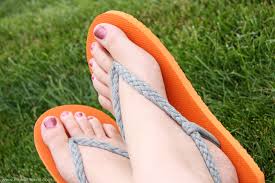 15. HANDMADE JWELLERYS.
I simply love this delicate and attractive handmade jwellerys. The variety and uniqueness this jewelry gives is of pure aesthetic sense. You really stand out of the crowd with a hand-made bracelet or necklace. They are always lovely.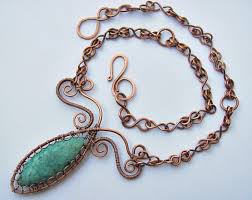 –          SANGITA MAITY
The following two tabs change content below.
BMS Team aims to help the BMS students all over Mumbai colleges, empower BMSites and revolutionize management education. If you wish to be a part of our core team, write to
[email protected]