A stunning combination of jewels with your attire will make you look incredible. These gorgeous gemstones look fantastic separately and even better when worn together.Here are tips on how to wear them:-
Where to Place the Stones: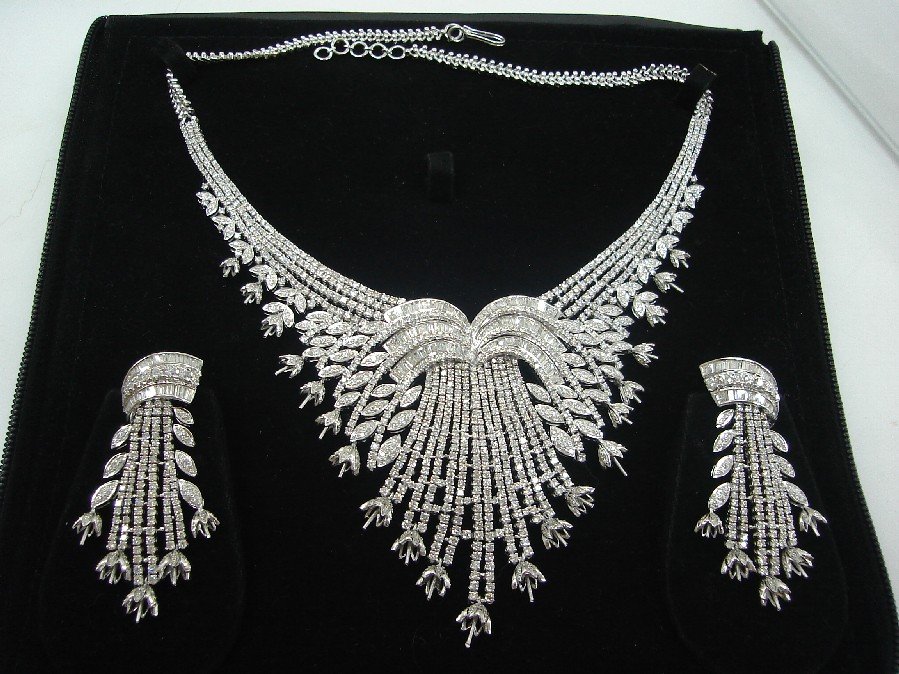 There are two schools of thought when it comes to combining gemstones. You can seek out pieces that use both diamonds and sapphires for an over-the-top look. You may also want to find pieces that use the stones on their own, and then wear them together. Your choice depends only on your personal taste and budget.
If you're looking for an amazingly stylish combination, pair a diamond-only ring, like an engagement ring, with a pendant that uses both stones. Incorporate a sapphire-only pair of earrings. This unifies the entire look, although each piece can still be worn individually or in other jewelry combinations.
What to Wear When Pairing Stones:
Gemstone pairings are a unique and beautiful look. Let your gorgeous gems shine by keeping the rest of your clothing fairly basic. An easygoing blouse or simply-cut dress provides a nice background for your jewelry. Try wearing various shades of gray to allow your stones to pop. You might also want to bring out the blue in the sapphires by incorporating other blue elements into your outfit.
If you'd rather use your jewelry as an eye-popping accessory than let it steal the show, try combining your gemstones with contrasting colors. A pale peach or blush top emphasizes the sapphires without overwhelming them.
Pairing Other Jewelry with Diamonds and Sapphires: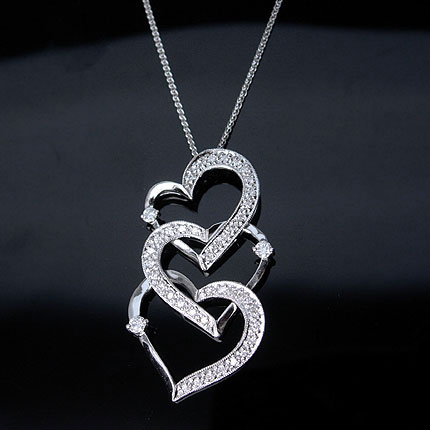 If you have a single piece that incorporates diamonds and sapphires, you can pair it with additional pieces. Just make sure to avoid other gemstones or you'll look mismatched and slightly sloppy. Instead, stick with basic metals like silver and gold. Architectural pieces, like a modern silver cuff, are stunning when combined with gemstones.
Make sure that the rest of your jewelry is high-quality. Pairing gemstone earrings or a ring with plastic or wooden jewelry can bring your entire look down. It may even make the stones look fake. Play up the quality of your gemstones by including other high-quality pieces.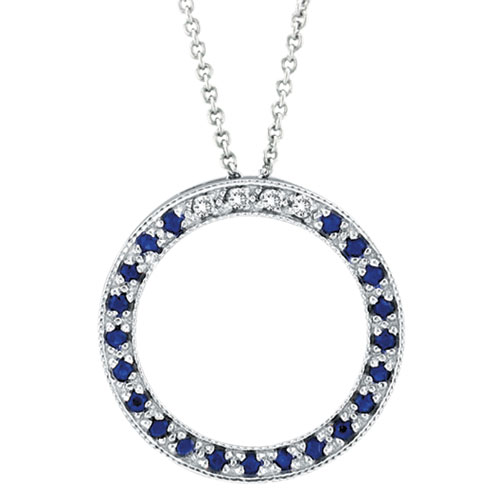 Hair and Makeup:
 If your diamond and sapphire piece sits close to your face, as do earrings or pendant necklaces, you'll want to consider your hair and makeup. Keep the emphasis on the beauty of your stones by wearing minimal makeup. Consider blue eye shadow to bring out the cool tones in your sapphires.
Wearing your hair up provides ample opportunity to show off your stones. Try pulling your hair away from your face with bobby pins or clips. If you're attending a formal event, consider a full updo to give your sapphires and diamonds center stage.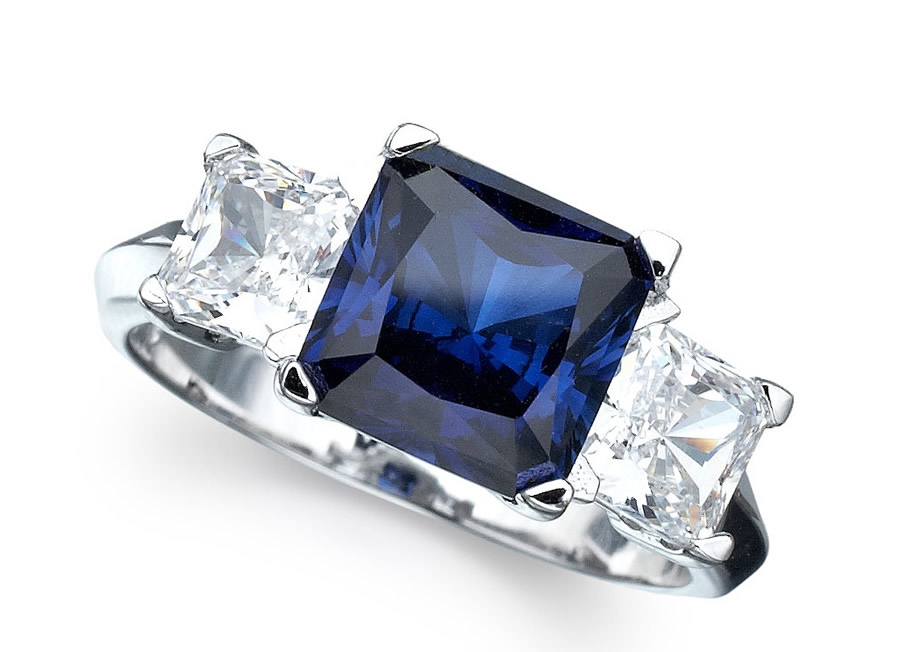 When Should You Wear Sapphires and Diamonds?
Depending on your job and lifestyle, diamonds and sapphires can be worn every day. Your everyday jewelry should be less ostentatious, however, so if you're planning on wearing nice pieces daily, make sure they're smaller or less conspicuous. The exception, of course, is a diamond and sapphire engagement ring. Formal events and nicer occasions are wonderful for bringing out larger pieces.
If you have jewelry that incorporates sapphires and diamonds, consider yourself lucky! These pieces are beautiful and classic with a modern twist. You'll be able to wear them for years to come. Simply follow these tips to help you style them, and you'll look just as gorgeous as you feel.
-MISBAAH MANSURI
The following two tabs change content below.
Latest posts by Riya Lokhande (see all)