I come from a family of journalists, yes I am the third generation into this profession, and when you have people on both sides of the family doing different variations of journalism it is no surprise that I have a lot of words and expressions set into me genetically, sometime's I feel that blood tests in my case should say the comma level's have fallen drastically or maybe the spell check is on the lower side!
I took to writing because there is nothing I can do better than that, some times though I feel I could have excelled at many other things had I tried but the solace and peace that writing brings to me is on a much higher level personally.
I started writing (professionally) at the age of 14, dad corrected my copies then and I used to terribly pissed when he would change a lot of stuff, (he still would if given a chance :P).
But that's how I grew as a writer, each piece I write including this one I always have a back thought to it which says, 'this one I am sure dad won't find any thing to edit out' and yet I keep wishing that he keeps pointing out mistakes ensuring I grow with every piece I write!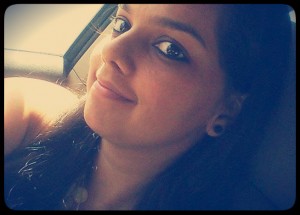 I have had my by-lines printed in top newspapers like Bombay Times, HT, DNA and Midday. I have had them on magazines for corporate companies, B2B publications and web portals. I have covered press conferences, product releases and media events too and for someone in their early 20's (very early) I think I've done pretty good!
Whatever I have done till now came to me because I was an heir to a legacy, names people knew and respected in the industry. I joined www.bms.co.in because now I want to be known as me, with my individual identity. To slog for your own money and have no free lunches. To learn through my struggles and become worthy of calling myself my father's daughter.
People say it's easy to get opportunities followed by success in a particular industry when you have a family in the industry to prop you up. I disagree completely as only someone who works extremely hard to live up to that name every second knows how difficult it is!
Someday, somewhere I shall be recognized as me and that is where I shall feel accomplished, I thank www.bms.co.in for giving me this opportunity to serve my own struggles and becoming a very important part in crafting my own story of success!
Signing off,
Content Manager,
You Can Read A Few Of My Past Articles Here:
The Times Of India: What's the perfect Valentine's gift?
Mumbai Mirror: Bonds of love across countries
Mumbai Mirror: Retain the magic of potted plants even in the monsoon
http://www.dnaindia.com/authors/ami-pandya
The Times Of India: RETAIL THERAPY: SHOPPING COMFORT
The Times Of India: THE SOLITAIRE INVASION 
The Times Of India: GEN Y LOVES TO SHOP… AT A SALE!