New year is hardly few days away. So I decided to share with you all how to host a New Year Party.
Hosting a party at your place has a different fun whatsoever, It creates an joyful atmosphere, you are with your close friends and family to enjoy the last night for the year.
Here are some things you can do for party which you are hosting at your place :
1.
Starters
Why not do something different from regular starters like chicken kebab or veg kebab. Let's have a cheese platter.
Go to your nearest supermarket and purchase different types of cheese. They are amazing starters for the night. Appetizing and extremely delicious. And who doesn't like some cheese for the night.
You can find different variety of them if you go to huge supermarkets to purchase. Make or buy different sauces to serve with them and also add some fruits. Your starters are done.
2.
Don't keep a long menu course
Make it short and simple yet delicious. Try to stick to one to two cuisine if possible. In India, majority of the people like Indian Food and Chinese. So one can not go wrong with these cuisines. See how many people are attending and accordingly make the dishes. This will help in to save time and less wastage.
3.
Play Games
Trust me guys, if you think you are too grown up to play games, you are wrong. Do add some fun games which will add-on fun in your party. It will make people laugh and will make the party much more fun. I have done this and it is super fun. It reminds you of old days.
4.
Deserts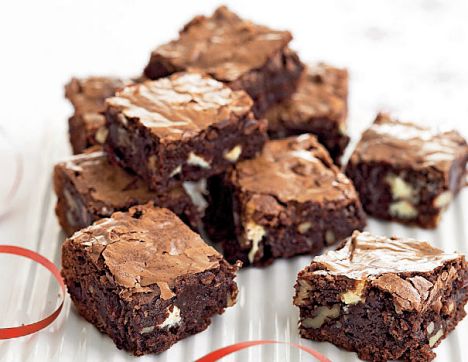 A party is incomplete without deserts. A cake or ice cream is the best for deserts. But one can totally make some deserts at home if you want to. Totally your choice. I prefer a chocolate cake or walnut brownies. One can also go with caramel custard which is also easy to make since you get it all ready in a pack which saves a lot of time and above that it is just too yummy.These are the most loved deserts and are irresistible.
Lastly, play music and dance with your friends and family to make it even more exciting and fun.
A party without music is not a party.
Rather than going out this year, try to host a party at your place and spend it with your family and friends and make this last day of the year even more special with special people.
Have Fun, and HAPPY NEW YEAR IN ADVANCE !!!
SANIYA P. RANE