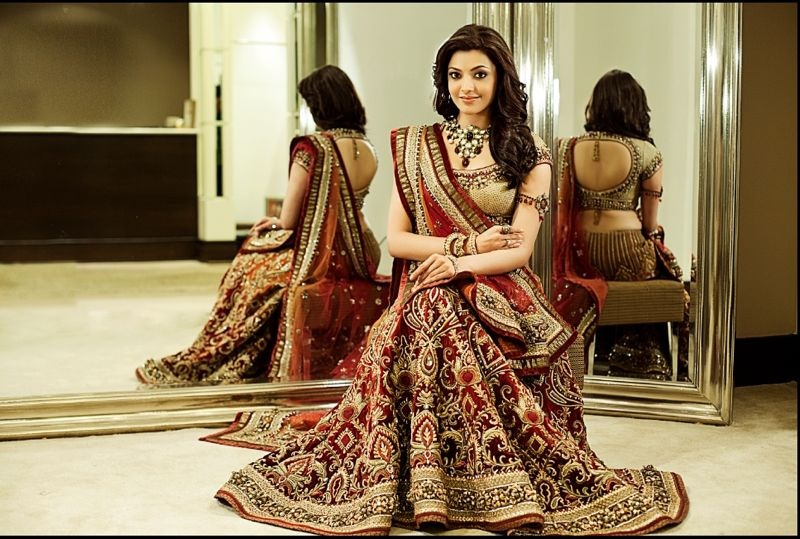 Yea, it's your day! The day you awaited for so long. You wish to look drop dead gorgeous even if it means leaving a whole in your pocket.You want the most stunning lehenga. But it is all in vain, if you don't determine your body structure and select your lehenga accordingly for it to flatter your figure. Here are things you have to keep in mind:-
Hour Glass Shape:
If you have an Hour glass body, then first of all Congratulations – pretty much anything would look good on you ! However having an A-line lehenga in a fluid frabric (Velvet, Georgette, Chiffon) that doesnt stand stiff is most likely to complement you. Pair this with s short choli to show off that waist of yours and you are on your way to look like a million bucks !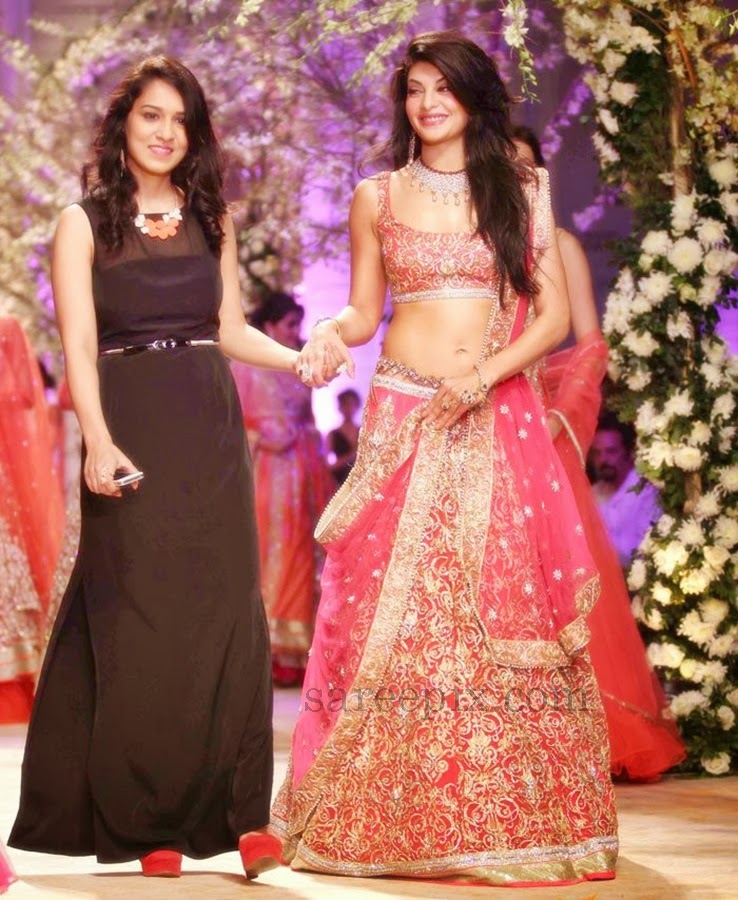 Rectangle Shape:
If you have a rectangular body- or an athletic, skinny frame without the curves, then your lehenga needs to create those curves for you! Choose a wide, full skirt in a stiff fabric to add volume at the bottom- Raw Silk is perhaps the perfect fabric for you followed by Net.  Pair with a blouse that is low and plunging to create the illusion of curves.
Top Heavy:
 If most of your weight is at the top, then layering is your best friend. Plus Jacket lehengas are super in as well to time to cash in girl! Choose soft, sheer fabrics to layer over each other and keep the neckline wide. The more closed up a neckline looks, the wider a person looks at the top- so make sure the neckline is wide ad open.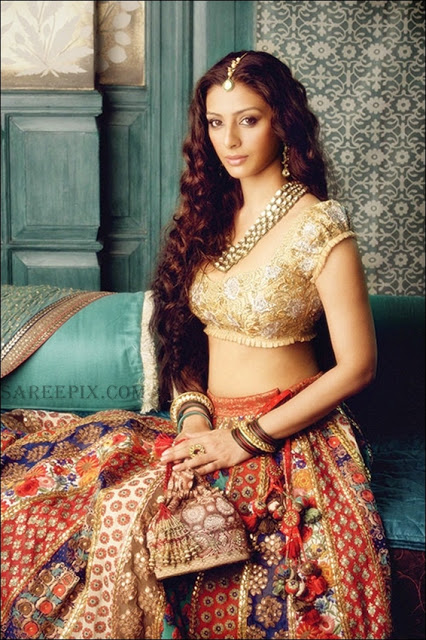 Weight All Around the Waist:
If your weight is mostly evenly distributed, and specially your problem area is around your waist and tummy then 'Sharara cut lehengas' are your best friend. A longer top til the hip paired with a fluid fabric lehenga looks absolutely fab. Even if you want to go with a shorter top- experiment with sharara cut lehengas- these are lehengas with a frill at the bottom and give the look and flow of a sharara!
– Misbaah Mansuri
The following two tabs change content below.
Latest posts by Riya Lokhande (see all)