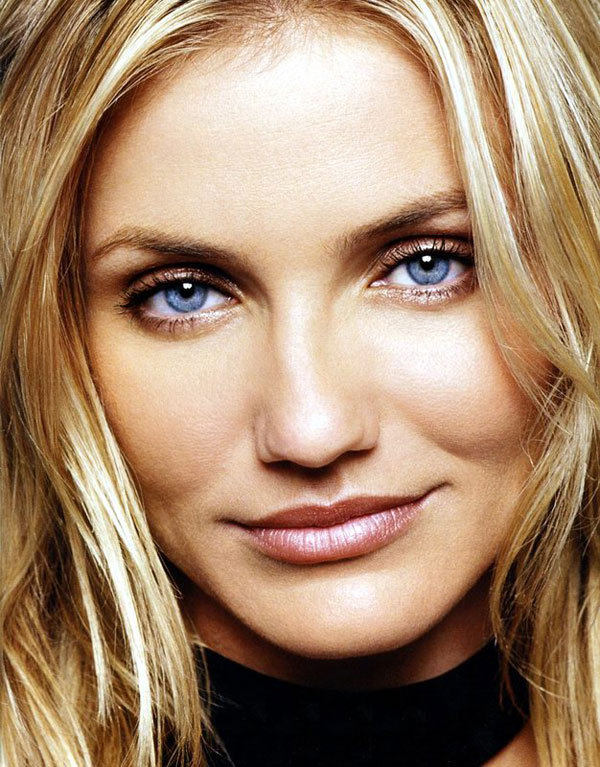 Baffled over how to do a natural eye-makeup? You need not worry,here are tips that will allow you to achieve  natural but glowing eye-makeup!
Before you begin trying to create a natural look, you are first going to have to determine which shades look "natural" on you.  Here are a few guidelines:
Dark skin:
If you were blessed with a beautiful dark complexion, vibrant colors are usually ones that will work to tone down your skin and appear more natural.Do not waste your time with ashy shades.  These might not even be apparent once you brush them on, and they can make your skin appear dull.Warm shades are nice to work with for dark skin.  Warm shades usually have a more pigmented color and will help your eyes stand out.  To keep your look natural, pick neutral shades, but do not go too soft.
Fair Skin:
Stick with sheer and soft colors.  Soft and cool colors will appear natural on a light skin tone.Stay away from highly pigment colors that will overpower your skin tone.Grey is also a no-no.  Unfortunately, ashy colors can make you look more black-eyed than anything.Getting Real
Getting a natural eye makeup look does not mean that you are not going to be able to hide your imperfections – after all, that's part of what makeup is around for, right?  The key is to keep it subtle and simple while highlighting and accentuating your gorgeous features.  Let's get into it:
Conceal:  Just as you do for your face, conceal any uneven skin tone around your eyelids and underneath your eyes.  This will keep the area around your eyes looking clean and even-toned.  You can do this with your finger or a Q-tip.Eye shadow:  As  mentioned before, have your colors picked out that give your skin a natural look.  These colors will likely be neutral, tans, or cream that will look subtle once brushed on.  Choosing a light base for the shadow is the way to go.Applying:  Apply your natural color of preference and blend starting from your eyelash line and up to your brow line.  If you want to apply a darker color to the crease of your eyes, do this softly, but be careful not to over-do it!  If you do a second color, blend them both to make the look appear as natural as can be.
Eyeliner:  If you desire, you can apply a light shade of eyeliner to the upper and lower eyelids.  Blend these lines once you are done to keep the look toned-down.Mascara:  This is optional as well.  You can lightly curl your lashes and do a swift sweep of mascara.  Make sure the results are not clumpy, because this will take away from the natural feel of your look.
Here are some things that will keep your eye makeup from looking natural.  Try your best to stay away from these!
Over plucking your eyebrows.Not blending your eye makeup:  This will make you look like you are wearing much more eye makeup than you really are.Overloading:  This is just a general tip.  Do not overload your face with makeup.  This will just make you look older, overdone, and unnatural.Smudgy Mascara:  Unless you are crying for a good reason, your mascara should not be dripping down your eyes.Glitter:  Shimmer for eye makeup is okay, but glitter is just too much.
One of the best ways to perfecting a natural eye makeup look is through trial and error.  No one person has the same skin tone or color complexion, so everyone's "natural" will be different.  This does not have to be tedious, it can be fun!  When you are experimenting with makeup, you might come across looks that you did not know you would like!
-MISBAAH MANSURI