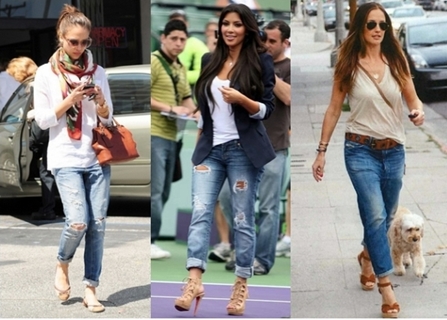 Boyfriend jeans might seem one – dimensional but you can simply steal the show sporting them.It truly takes confidence and panache to embrace this trend.Here are ways which will help you rock it:-
Rip it up:-
Most boyfriend jeans come built-in with a respectable number of small tears and rips—the distressed look is very in, after all. But what's trending now is ripped jeans that are so ripped they almost look like they're coming apart—you can buy them off the rack like that, or (if you're feeling brave!) you can take a pair of scissors to your favorite pair.
Unrolling them smart:-
Far and away, most of us wear our boyfriend jeans rolled at the hems. This is partially because many versions of the trend come in excessively long cuts, but it's also because it's been the most-approved way to wear them for some time now. Our suggestion? Try unrolling them for a different, more tailored look. Styling note: you might actually need to take your beloved boyfriends to a tailor to achieve the look perfectly.
Style it with your sweater:-
We can all agree that, at their core, boyfriend jeans are ultimately a masculine-inspired trend. After all, they're literally named after the special man in your life! So why not take a unique approach to the trend ?The recipe is simple: pair your boyfriend jeans with a set of on-trend sneakers and a letter man sweater for maximum impact.
A less traditional dark wash keeps it perfect:-
Most boyfriend jeans regularly making rounds on street style blogs stick to a very light, sometimes almost white, wash. Break from tradition and pick up a pair in a much darker shade; then pair them with a top in an on-trend pastel, like pink or mint.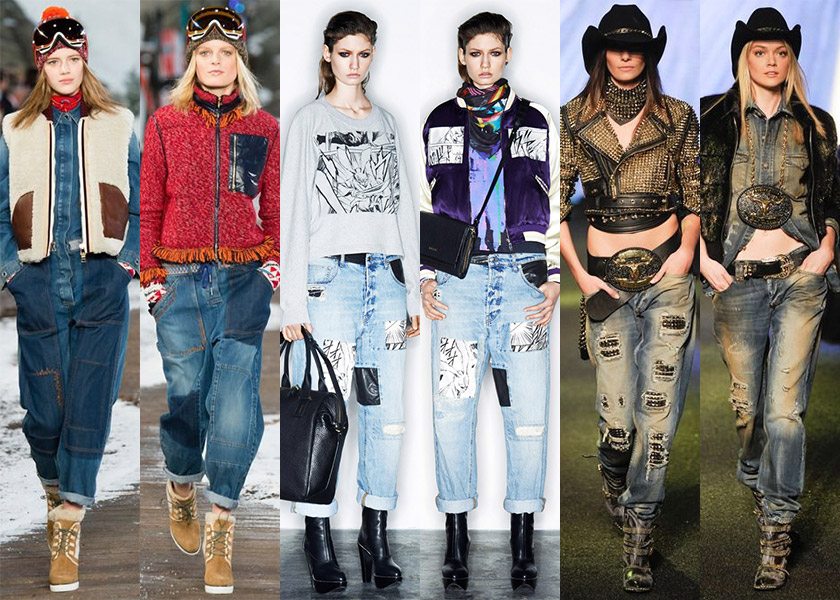 Give them a model off-duty treatment:-
The whole model-off-duty vibe never fails to appeal. On that note, pair your favorite boyfriend jeans with a low-heeled sandal and your comfiest T-shirt, and then toss a jacket across your shoulders. Everyone will probably think you're a model just by association.It looks so sassy!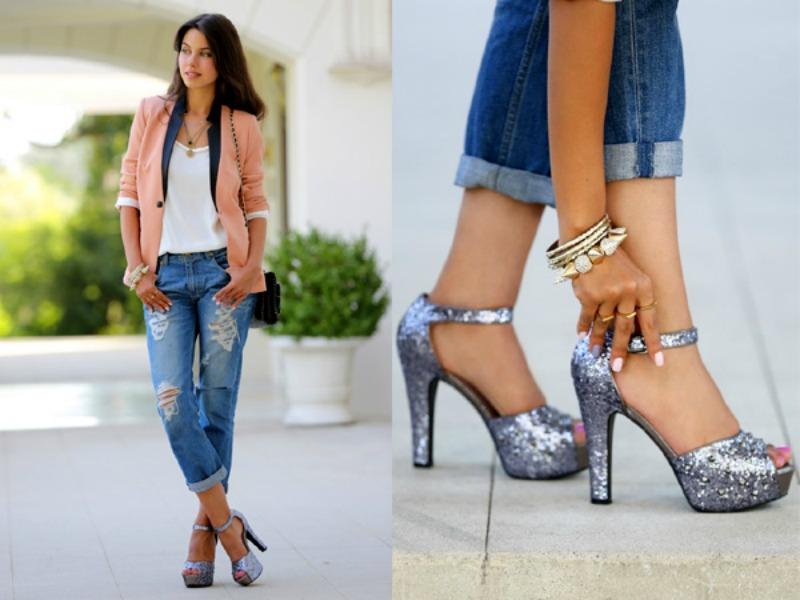 Embrace them to the equally androgynous military trend:-
The other trend that's very popular right now (and that's equally as masculine-inspired): military gear. Top your boyfriend jeans with a military green jacket or vest—then feminize the look with a really great pair of heels which will work wonders!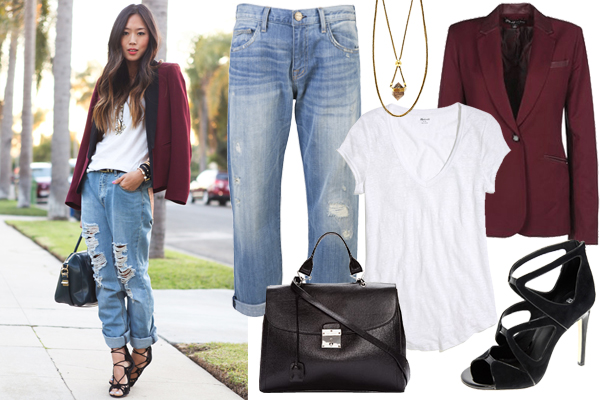 A great way to dress up a classic pair of boyfriend jeans is to wear a business-ready blazer on top; This is also a smart approach to wearing boyfriend jeans at the office.                                                          
 -MISBAAH MANSURI