AN OVERVIEW OF THE HISTORY :
Apna Bazaar Co-operative was started on 1st May 1948 as a small departmental store at Naigoan, Mumbai. In the early period of post independence era, cloth purchase was on the rationing basis and many restrictions such as import ban were imposed by the British Government were still continued. To overcome this obstacle mill workers in Mumbai organized grocery and cloth store by collective efforts which was named as Mumbai Kamgar Madhyawarti Grahak Sahakari Mandal Ltd. Shri Dadasaheb Sarfare was the core person behind the founding, organizing and upliftment of this co-operative society. Gradually year after year this store was developed into 7 department store. The mill workers used to spare time from their shifting duties and devote themselves in contributing to the functions of this cooperative to meet its objective of satisfying food and clothing needs of the lower middle class people dwelling in the south of Mumbai city.
During years later many members purchased shares and invested gradually resulting into tremendous expansion and diversification of the organization. At present the administrative and departmental store at Naigaon is 34 years old.
The labour strikes in the initial stages were influnced by Sampoorna Community i.e Praja Samajwadi Paksh.
The core value of the organization is to provide quality products at a cheaper rate at proper standards.
Total number of employees working the Apna Bazaar all over Mumbai is 850.
ESTABLISHMENTS: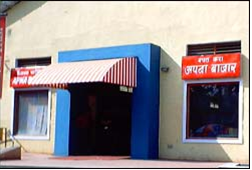 Apna Bazaar has Seven Department Stores at Naigaon, Fort, Andheri, Mulund, Vashi, Thane and Ratnagiri, 28 Retail outlets and 6 Medical Shops extend services in Mumbai. Super Market at Deorukh and Retail outlets at Alore, Bhagvati (Ratnagiri) and Tarapore provides services to consumers in Rural Kokan areas. Fleet of 12 Mobile Van shops cater to the needs of consumers at their doors. There are 13 vehicles of the main Naigaon department used for procurement of commodities. Processing units in spices, pulses and pickles at Taloja and Bakery unit at Nerul supply quality products. Wholesale purchase unit at Turbhe in A.P.M.C., Vashi and Naigaon units supply at wholesale rates to various companies and Industrial establishments. All the activities including milk plants at Chalisgaon and Kudachi (Karnataka) achieved turnover of 147 crores.
MANAGEMENT: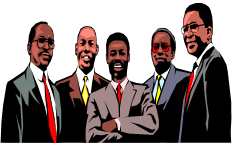 Chairman and Secretaries of Branch Committees and Sr. Officers of the society are invited to participate in monthly meeting of the Managing Committee and various projects, management issues and policy matters are discussed and final decisions are arrived for implementation.
The Office Bearers and Sr. Officers of the organization meet weekly to consider the issues in respect of management and heavy expenditure items and recommend the proposals for final approval of the managing committee of the organization.
ACTIVITES UNDERTAKEN BY APNA BAZAAR
APNA INSTITUTIONAL COMPLEX :
Apna Bazaar has been developed on account of continuous and devoted members and nearly 350 members are actively involved. Various sub-committee were constituted for specific functions such as Branch Advisory Committee, Milk Project Committee, Production Committee, Budget Committee, Printing Committee, Respective members execute specific work assigned to them.
It may be noted that success achieved by Apna Bazaar is due to dedicated and devoted 350 co-operators, 150 efficient officers and 1500 honest and hard working employees and effective and sincere efforts of 2000 persons towards developmental activities.
CONTRIBUTION TO NATIONAL ECONOMY :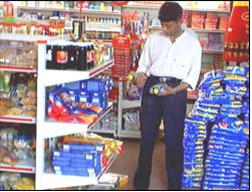 The consumers co-operative sector has been playing a very vital role in National Economy. Apna Bazaar Society's contribution to employment generation and revenue contribution is appreciated by the State Givernment.
In accordance with policy of free Economy there are drastic changes in economic system. Planning Commission under the current Government authority ahs not provided specific rate top co-operative sector in 8th Five Year Plan hence State Government is not clear in respect of co-operative policy in this regard. To overcome this situation Apna Bazaar has started the principles of Market Economy. But there too the organization along with other consumers cooperative has face problems such as where after GATT Agreement, multinational companies being eligible for various facilities which are available in Market Economy of developing countries like India.
Multi National companies have large Department Stores in developing countries, many of them are set up at some metropolitan here in India and it would be very difficult for Apna Bazaar if these MNCs begin there business at its level. The main reason is that these companies obtain funds at the rate of interest 3% to 4%, but domestic cooperatives are getting loan at 13% or higher rate of interest and this difference between interest rate may adversely affect their profitability.
Structure of the market is undergoing a rapid change as companies from Middle East are setting up their chain for providing services in distribution and they have already captured Delhi Market. Hence in order to strengthen its position in market economy, it became essential for Apna Bazaar to modernize its branches and department stores. The quality, availability and prices of articles are watched carefully and priority is given to build its own capital. According to its philosophy, it is not be possible to stand in free market without supplying different and prompt services in attractive packages and maintaining adequate and appropriate stocks timely.
APNA BAZAAR ON WHEEL :
Apna Department Store has completed 9 years and it has been increasing its monthly sales. Apna Bazaar on wheel was introduced to serve consumers in Ratnagiri. Sales of Mobile Van Shop has been increasing and within a month daily sales amounted to average of Rs. 8500/-.
FESTIVAL SALES OF APNA BAZAAR :
Festival Sales of Apna Bazaar Production is organized during the festival seasons every year where consumers are awarded 'Gifts' against purchases of production items. A survey is also conducted to have feed back of customers about Apna Bazaar production. During the celebration of Sale Festival sale of Apna Bazaar Production increases at a tremendous rate.
MILK PROJECT :
Apna Bazaar is distributing whole standard cow milk in Bombay and New Bombay. During the last 8 years its has introduced Toned Milk which has become popular. In this period it has been distributing these variety of Milk in Nasik and Aurangabad and sales of milk has been increased in both the towns. Now it is planning to expand milk distribution activity in other cities of Maharashtra.
Apna Bazaar has introduced 200 gm & 500 gm packs of Stand-up-Pouches for selling Sahakar Ghee and Butter. The increased sales at its Department Stores and Branches. Sales of Ghe and Butter amounted to great extent. It has introduced Shrikhand and Paneer on experimental basis.
It is proposed to set up milk plant at Turbhe to supply quality milk regularly to Mumbai.
HEALTH SERVICES :
To benefit the consumers, Dada Sarfare Aarogya Kendra organizes number of health camps every year to detect Diabatic, women diseases. Check-up of Eye, Tooth, Ear, Nose, Throat, Leprosy, Family Welfare etc. Free advice was available in camps and various other services is extended to a large number of patients.
TRAINING PROGRAMS :
Training workshop for management trainees is undertaken which is jointly organized by International Co-operative Alliance and N.C.C.F at Tata Insitute of Social Science, Mumbai. Training programs for salesmen are organized at Apna Bazaar, Naigaon and Andheri.
CO-OPERATION BETWEEN OFFICERS AND OTHER STAFF :
In achievement of target Annual turnover of business, the role of officers as well as other members of staff is very important. To execute successfully any project, the officers and other employees extend their co-operation. Hence the planned programs are timely executed and recognized Union Bhartiya Kamgar Sena also extends effective co-operation.
MULTINATIONAL APPROACH OF APNA BAZAAR
Apna Bazaar has been trying through years for increasing its sales. As the matter of fact, in the last few years it has kept its primitive methodology aside and headed towards the adoption of the new methods as some private sector giants and multinational companies have been doing in their business professional techniques. It should be noticed that Apna Bazaar have already started using this method to reach its customers.
While selling products from stores and branches, servicemen treat the customers with extra care, contacts and converse with them about the new products and their benefits, tries to comprehend the likes and dislikes of the customers, attains their complaints and grievance. The branch manager sees to it that they are satisfied. Customers requiring home delivery are met with the executives of the society and are convinced about the new schemes for their benefits. The principle of multinational such as 'to know your customer, you must first reach him' is identified and followed by the society.
While functions as a distributor, it is essential that markets abroad are also managed along with the domestic markets. Understanding this the society has started export unit few years ago in order to surge the business opportunities abroad for increasing sales.
Through various public meeting, both monthly and cultural, brainstorming is practiced regarding how the sale can be boosted and appropriate solutions for the same are worked out. Rather than only placing the question, the solution to the problems are given more value and treatment.
Executives and members in the society are trained to study the business standards and working out the way by which the profit figures can be boosted as well as to be alert to face any situation. Service-men are trained to develop their decision making power and to be competitive.
Unlike private entrepreneurs who publicize for building their image in the market, Apna Bazaar adopts a practical way of providing its customers with loyalty card called 'Akshay Plus'. Making profit by exploiting people of the various classes, is of-course not the ultimate aim of the society, because "social welfare" are its two golden words. But "Survival of the fittest" are the ideal thoughts which leads the society for being as the top consumer co-operative society of the state.
CHALLENGES OF FUTURE:
Inspite of inadequate and irregular supply of essential commodities in market and changing economic conditions on account of economic liberalization in the country, Apna Bazar has achieved record sales turnover of Rs.147 crores and created land mark in consumers co-operatives in India. It has challenging tasks to face for achieving further developments.
The Consumers co-operative have to make efforts to increase their impact effectively in retailing activities of the total market. To attract the consumers towards co-operatives, special efforts by consumers and co-operators should be effectively directed and challenging tasks can be attended by all of its members for the stability of their organization in the market.
EMPLOYMENT OPPORTUNITIES BY APNA BAZAAR :
Due to the Apna Bazaar Co-operative Stores not only the niche traders are benefited but employment opportunities for youths have become possible.
This society founded by Dadasaheb Sarfare has achieved immense co-operation during the past years. As Mumbai city has been growing, Apna Bazaar came up with the idea of franchise-ship, and gradually created land-mark in expansion of franchisee business. The principle of Co-operative Governance was implemented and new co-operatives were established through franchisee branches.