Think of the last task that you had started but did not complete it, just because it felt "too much to commit" . Not finishing a task is a syndrome in every other person. There are only a few people who really complete what they have started. Learning to complete a task is one of the best lessons you will learn as an entrepreneur. Finish your missions by the following 5 steps:
1- Decide to finish.
It's right that what you feed your brain is what happens to you. If you tell yourself "Oh! seems too big or complicated- let's see till where can I reach" then you are surely not going to finish the task even if you are capable of doing so. The first step to finish is to decide firmly. Do not get distracted and leave aside all those work which makes you busy. Entrepreneurship is all about focusing on a task and never back down.
2- Make a concise plan.
As an entrepreneur, planning your way forward is one of the best things you can do. Planning gives you a hint of the possible obstacles and roadblocks faced in future. Break down your tasks into small doable daily tasks or if it's can be completed in a day- an hour-to-hour to-do tasks is optimum. Always stick to the plan and don't iterate too much. As it is said "Proper planning is half done"
3- Start.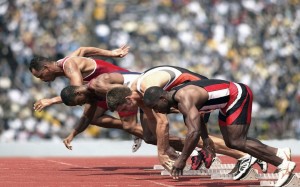 So now that you have decided to finish and made a relevant plan..the next step is to literally start. It would sound dumb if you have decided to finish the task and came up with a proper plan but at the end did not start :/ You have prepared your daily tasks so just start and finish it in a day only. Don't wait until the morning or lunch, start it now.
4- Make your own deadlines.
Your plans should include deadlines or else you will find an excuse to not finish the task. Get up early or stay late after midnight to complete a deadline but don't find an excuse. Entrepreneurial journey is all about commitments-to your product, passion, dedication and deadline.
5- Don't just finish, complete.
There is a difference between two words in this context. Finishing is mere reaching the deadline to give an end to the task. However, completing the work means finishing it with quality and in an excellent way. Whenever you finish a task ensure that you save it or store it asserting completion.
Turning back from a task should not be in your behaviour. These things help you stay focused and complete tasks or missions that you undertake. Lethargy will never give you success.
– Vatsal Doshi