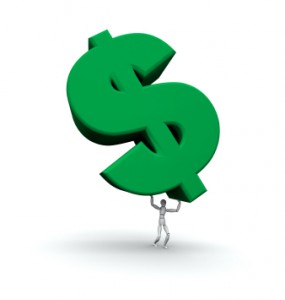 Attracting investors to invest in your startup is not easy. If you are an inexperienced entrepreneur stepping into the new world of business, you will find numerous roadblocks for the growth of forming a startup basically due to short of money. You might put in your own money but can you do that for a longer period of time? You have to somehow raise capital but it seems to be tedious. It is rightly said that " It takes money  to bring in money" which is absolutely true for technology startups. It shifts your focus away from the priority of growing your business. In this "digital world"  the good news is that we live in an era with an app for every pain. Let's check out the top 3 apps that can be used to raise money on better terms:
1- Yesware.
Whatever channels you use to build investment leads (LinkedIn, AngelList conferences), you'll eventually probably send out a pitch via email. It's relatively important to know whether your emails are opened and read. Thereore, You can use Yesware which allows you to track your email report and significantly increase your sales performance,too.
2- Pipedrive.
There are more venture capitalists and investors in the world more than you can possibly pitch. However,that shouldn't stop you from reaching out to as many as you can. Did you know that Pandora's founder was rejected around 300 times, according to Business Insider. Also, Udemy's co-founder suffered tons of meetings with investors before raising funds. So what are you waiting for? You absolutely need a customer-relationship management software to manage all the stages of those conversations and interactions. The simple user interface and drag-and-drop functionality of Pipedrive's software makes it a good choice for me. To make easier for you, let me show an example of managing the stages of conversations and interactions. It looks something kind of this(however, you can edit those filters)

3-  PandaDoc.
Ok so now you had an introduction and the investor wants you to give a presentation. Be sure with the game plan. The presentation needs to be really short and succinct. The first set of your presentation need not be more than 15 slides. So how to cut those extra slides? The PandaDoc platform lets people simplify the process of sharing documents online or on mobile devices. The built-in document-analytics tool will show you who looked at which page — or, in this case, slide — when and for how long.
The Yesware, Pipedrive and PandaDoc tools will help you raise your first round as these three platforms are the perfect ways to stay intentionally in touch with the many contacts you've made along the way. Do use them and grow crazily, both you and your startup 🙂