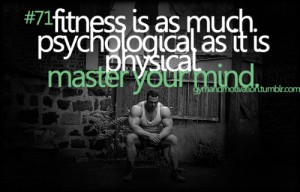 Success is always linked with vision and idea. It is rightly said that what you feed your mind is what you experience. I'm of the belief that "human brain" is the most powerful thing ever. It is able to control and do things which are impossible to believe. While your brain can be a powerful tool as an entrepreneur, it can cause someone to stray from his/her focus. If you find yourself struggling to keep your mind calm and peaceful under pressure, or anxiety or worst-case scenario thoughts etc the following 3 skills can become your breakthrough. Practising these skills everyday for a few minutes can help you master your mind, especially entrepreneurs.
1-Practice meditation.
Free yourself from the stereotype that meditation is only for monks and yogis.  Studies show that meditation is associated with all sorts of improvement, including reducing stress and anxiety, lowering down depression and even improving cognitive function in the brain. Research also suggests that a meditation practice can reduce blood pressure, pain response and increase cellular repair and regeneration. Mediating for 5-10 minutes early in the morning is an optimum suggestion by researchers as it gives you significant health benefits.
2- Spend a minute decompressing.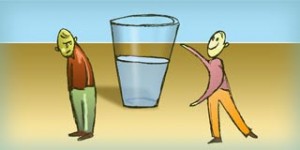 Cynicism is bad for entrepreneurial journey. Though it is rightly said that successful entrepreneurs always try to calculate the estimated loss of  any action. However, negativism shouldn't dwell inside one's mind. Kathryn Tristan, researcher at Washington University's School of Medicine and author of Why Worry? Stop Coping and Start Living, explains some of the problems that can accompany worrying too much. She believes that worry is part of a psychological immune system that tries to alert, warn and protect us from possible dangers and such sort of reaction can wreck havoc on our health. As an entrepreneur, you may be overemphasized by the negative side of the business or a situation. In such cases set your watch for 60 seconds and just think of all the positive things that can evolve from the situation. For eg: if you need an expensive piece of equipment for your business, instead of talking about how you can't afford it, spend one minute thinking up ideas of how you could find a way to make that purchase happen.
3- Practice daily idea generation.
Give it a thought- If our brain was a muscle, it too can get tired and run out of exercise. How do we exercise our brain? By THINKING! Exercising your brain by mere thinking does not mean you can think about any rubbish things. In his book Choose Yourself, James Altucher, suggests using brain exercises to overcome doubt, anxiety and to change your life. In his book, one of the exercise he suggest involves writing down atleast 10 ideas that come to your mind(it does not necessarily be associated with business). The point behind this exercise is not only brainstorming but also using that "idea muscle" and turn it into a machine. As an entrepreneur, Working your brain out with this strenuous exercise can help you keep your mind fresh, calm and relaxed. 
Get all these skills into your head and try and practise them once everyday. Be relaxed and stay calm keeping your mind afresh by mastering it with such skills 😀
The following two tabs change content below.
I'm a guy who loves to learn as long as I like it. Else than that, I like to blog, play games, listen to music and make new friends. Passionate about football. My motto- "Spread happiness as it's free of cost!" 🙂