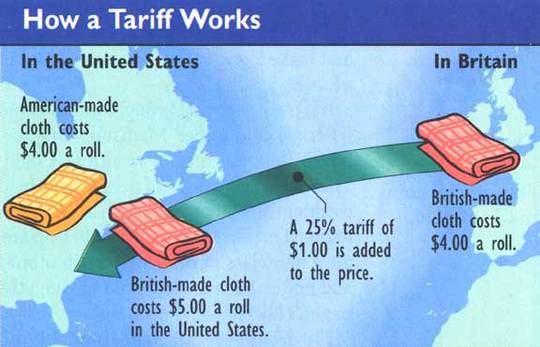 Tariffs
Tariffs are taxes or duties on the goods which are being imported from abroad.

Tariffs are in the form of customs duties.

They raise the prices of imported goods and thereby restrict their sales as well as imports.

Tariffs are imposed by the government only on imports.
The following two tabs change content below.
Latest posts by Jinall Bms Classes (see all)