HERE LISTING THE TOP5 BEST ANIMATED MOVIES OF ALL TIME:
#5 – THE LEGO MOVIE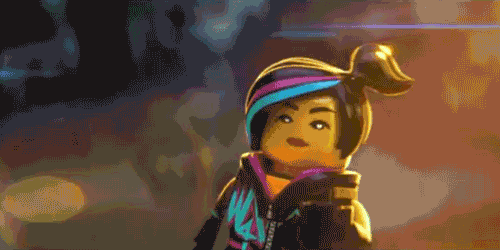 This year's breakout hit from Phil Lord and Chris Miller was just as wholesome and fun as playing with actual LEGOs. Great voice work from Chris Pratt, Elizabeth Banks, Morgan Freeman, Will Arnett, and Will Ferrell combined with a CGI animation that looks like real LEGO bricks makes for a movie that cannot be missed. Great STAR WARS and BATMAN references abound, but it is the touching live action sequence that really makes THE LEGO MOVIE stand above most other cartoon movies.
#4 – PARANORMAN
It is a damn shame how many people have not checked out PARANORMAN yet. With Laika Animation already proving their worth with CORALINE and aiming for the trifecta with the upcoming THE BOXTROLLS, PARANORMAN stands as their best film to date. Another horror movie that is not scary, the film has a unique visual style that sets it apart from anything else out there while also driving home an important anti-bullying message that is vital in this day and age. Great voice work on this one.
#3 – HOW TO TRAIN YOUR DRAGON
There is a very good reason why the sequel to this movie is hitting theaters today: the first movie is absolutely phenomenal. In the course of the less than two hour film, a fully realized world is created in which dragons exist and you could almost believe it was real. The aerial scenes are stunning (even in 3D) and rival those in James Cameron's AVATAR. Jay Baruchel is solid as Hiccup, but it is the design of the various dragons that makes this movie so great. I could watch this franchise grow for decades and never get bored.
#2 – Pixar's Output (WALL-E/RATATOIULLE/UP/TOY STORY 3)
Most of Pixar's films have been released in the 21st century and it was hard to choose just one. But, if you want to select the absolute best Pixar has given to the world, look no further than these films. Brad Bird's THE INCREDIBLES is one of the best and Andrew Stanton's FINDING NEMO is a classic, but both of them made magic happen with RATATOUILLE and WALL-E. Only Pixar could have made French cuisine and a virtually dialogue free robot movie work so perfectly. UP was possibly Pixar's most recent masterwork that wasn't a sequel while TOY STORY 3 was a nearly perfect movie. They have hit some bumps in recent outings, but I have no doubt there is more greatness to come from this studio
#1 – RANGO
RANGO earns the top spot because of the sheer originality on display. Johnny Depp and Gore Verbinski teamed up for an animated Western featuring Hunter S. Thompson references and nods to the works of Clint Eastwood and Lee Marvin. Stunningly designed and hilariously unique, RANGO is a movie that even those who dislike Westerns will fall in love with. An absolute joy to watch, this is the best animated film of the last two decades.
BY HARSHVARDHAN SINGH