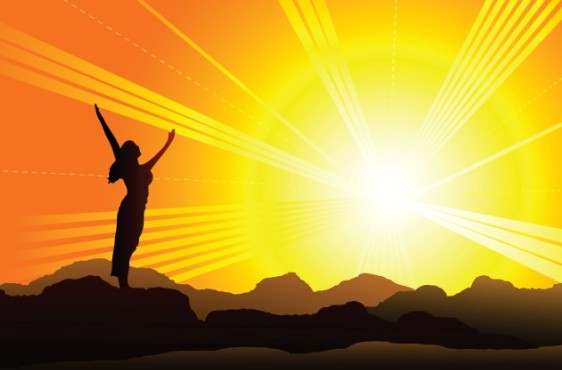 India- a country that worships women in form of goddess Durga, Saraswati, Parvathi…. and on the other part women or for say small girls are raped, molested and abused in our country. But, who all are reading the article for a moment hold your heart and say if you can erase the importance of the word "women" in our life. The answer is NO, we would have memories of our MOM, our SISTER, our GRAND MOM, and our FRIENDS, and So, yes the part of women in our life is inevitable. Yes, women are our makers (mom), they make us lead a successful life, they support us through our lows and downs, and we cannot live without WOMEN'S PART in our life.
THE role of women, during ancient times was just as a person, who would cook food, be a body of husband's desires and happiness and a person who would take care of her in-laws, their children. The women were kept away from GURUKUL- that times School, the Gurukul was only meant for men or boys, women were not given the right of getting education. This was just a start of mashing women, then on as there was civilization, the women were treated less dignified than men. They were married at a relatively smaller age than a man, Sate the other ritual or say discrimination on women was in which the widow of a man has to sleep in the bed of fire after her husband dies, marital rape was a common phenomenon or practice were women weren't asked before having sexual connection after marriage, they were forced to sexual connections by her husband, the premature sex determination of child in womb was also common.  That was a time when women were just in feet of men. But, since there are cyclic changes of generation, the generation of Women Empowerment came- it brought along writers, astronauts, IAS officers, entrepreneur, a dignified housewife, Yes also acquired the throne of sex's.
It's said, AFTER EVERY SUNSET THERE'S A SUNRISE, whenever we oppress women they have changed our views, we need to remember that without women there's no life, the major role women play in our life would be:
ROLE OF A MOTHER, can a man individually undertake the growth responsibilities of a toddler, YES or NO?? Truly no, we always say, WE CAN'T HAVE GOD EVERYWHERE that is WHY HE HAVE MOM with us. A child loves his mom and dad equally but the place of mom in their life is special due to the sincerity, warmth, patience and time that a women gives her child cannot be matched up by a man.
ROLE OF A LIFE PARTNER, Marriage in India is synonym as union of two souls. A husband and wife complete each other's life and a wife takes care of her husband like a small child
ROLE OF A TEACHER, We all during our days were equally attached to our teachers, because they teach the etiquettes and disciplines that we follow in our life.
ROLE OF OUR HELPERS, When we go to schools, malls, shops we see mid-aged women working (cleaning and all) keeping our surrounding clean, making us available with the items or commodities that we require.
These are just minimal roles of women. WOMEN ARE PART OF A MAN'S LIFE IN ALL SPHERE'S OF LIFE, IN CHILDHOOD AS A MOTHER, IN TEENAGE AS A FRIEND, IN MID AGE AS A WIFE AND AT OLD AGE AS A DAUGHTER.
The role of a women can never be expressed in words. I feel and many words also see it the same way without women there is no man.
The role of women as a house maker is changing for good as insipid women's are changing into creative and more innovative. Today women are Entrepreneur, Homemaker, CEO or MD of corporate world, A social activist, A school principal, A politician, A lawyer,  A mountaineer, A scientist……………..GOING ON TILL MY PEN'S REFILL IS NOT DONE AND MIGHT CONTINUE……………