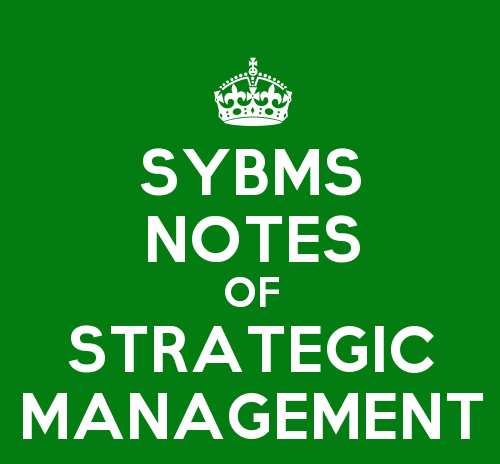 UNIT 2:
Strategy formulation refers to the process of choosing the most appropriate course of action for the realization of organizational goals and objectives and thereby achieving the organizational vision. 
The process of strategy formulation basically involves six main steps
Framing Mission & Vision.

Analysis of the Internal Environment

Analysis of External Environment

Gap Analysis

Framing Alternative Strategies.

Choice of Strategy
Strategic Formulation:
Developing vision & mission
Identifying external opportunities and threats
Determining internal strengths & weakness.
Establishing long term objectives
Generating alternative strategies
Choosing particular strategies to pursue.
Deciding what new business to enter
Download the notes from the below link:
STRATEGIC FORMULATION DOWNLOAD PPT
Download Strategic Management Notes Part 2
The following two tabs change content below.
Latest posts by VJ Brajdar (see all)