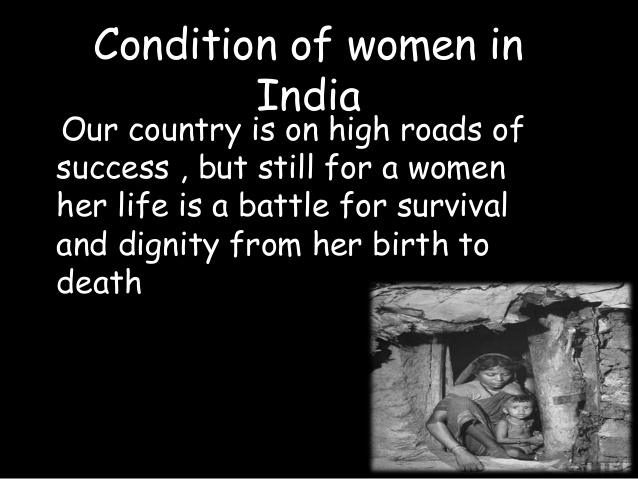 India has a diverse culture and it is a multi-religious country with a lot of people even after so much of differences in them yet live with each other happily and in unity. We also speak a lot about equal treatment to both Men and Women but is there really equality in all sense? We say Men and Women are given equal chances. But when it comes to freedom between both Men and Women why is there such a vast and narrow thinking. There are so many restrictions imposed on women and no restrictions on Men at all.
Women in India are questioned for everything they do. Many women are not even allowed to do anything on their free will. A woman is restricted for each and every little thing right from the way to eat to the way they dress.
If the Women is a working women then there are list of restrictions put on her. If she is married and she is working then she is supposed to reach home by the given deadline or else the husband thinks that she is roaming with another man but nobody really thinks that there might be genuine reasons for her to reach late home.
The biggest restriction among women also is the dressing sense. Many even go so far saying that A Women looks respectable with the way she dresses. There are many families that don't allow women or girls of their house to wear western clothes at all. At many rural villages women are even fined for wearing westernised dresses. In certain schools and colleges a woman is only supposed to wear salwar or Indian attire. They consider such restrictions will keep the Women safe. But are such restrictions really helping to keep women safe?
A Woman has other restrictions like that she is not allowed to party late in the night like Men. If a women party's late in the night she is questioned on her family background she is considered to be doing something wrong. A woman is not even allowed to have little fun on her own will without any limitations.
Women are supposed to eat in a specific manner. They are supposed to sit in a specific manner and even live their life in a certain manner that is decoded by the society on her. If such restrictions are for her safety, are such restrictions working in her favour?   But are such Restrictions really required? With such restrictions aren't we somewhere controlling a Woman's life? Doesn't she have the right to live life the way she likes?