Samsung Galaxy Note 4 release date, price and specs UK: 'Note the date' Unpacked invite sent for 3 September
The Samsung Galaxy Note 4, tipped to be the first 4K smartphone and to come with a Retina scanner and UV sensor, will be unveiled in September
Samsung's next flagship Android smartphone will be the Samsung Galaxy Note 4. It's tipped to have a 5.7in, 4k screen, a Retina scanner and a UV sensor, and come in a premium metal version with a flexible screen. Here's everything we know about the Samsung Galaxy Note 4 release date, price and specs. Invites for the IFA 2014 Unpacked event are now out.
Samsung Galaxy Note 4: Release date
Previous versions of the Galaxy Note have been released in and around September and it looks like the Galaxy Note 4 will be no different. Indeed, industry insiders have suggested the Note 4 will be unveiled at a pre-IFA 2014 Samsung Unpacked event on 3 September and now invitations have been sent out (see above) with the massive hint 'note the date'.
The Unpacked 2014 Episode 2 event will take place simultaneously in three cities at 3pm CEST: Berlin, Beijing and New York.
The latest news comes from The Korean Times, which quotes 'an executive of a Samsung partner' as having said: Samsung will unveil the Galaxy Note 4 phablet, UHD OLED TVs, a Google Glass rival, and home appliances at the upcoming IFA. The Note 4 will have two versions – one with a curved OLED display for niche markets and the other a flat OLED display for mass marketing."
Yoon Han-kil, senior vice president of Samsung's product strategy team, told Reuters that the firm is planning to launch a new Galaxy Note handset with a "new form factor" in the second half of the year.

Samsung Galaxy Note 4: Price
There's no leaked information on the Galaxy Note 4 yet and that's not too surprising since we're a few months away from its expected launch. We'll bring you any information as and when we hear it but in our expert opinion it is likely to come in between £550 and £600 – similar to the Galaxy S5.
Samsung Galaxy Note 4: Specs
The Galaxy Note series is deliberately big, what we would regrettably call a phablet. TheGalaxy Note 3 stands at 5.7in and that's bigger than the Galaxy Note 2's 5.5in display. The Galaxy Note 4 was expected to continue that trend with an even bigger screen – perhaps 5.9in or even 6in matching the LG G Flex. However, SamMobile has reported that the SM-N910A has been listed on Indian import tracking site Zuba with a 5.7in screen. According to The Korean Times, both standard- and curved-screen versions will be available. We've since heard yet more rumours that the flexible display version will be a premium version of the Samsung Galaxy Note 4 with a metal case.
As you would expect, the device will come with Samsung's S Pen stylus and will be powered by Android's Google's Android operating system. It is rumoured that the device will be able to recognise personal handwriting to unlock it and perform functions like calling contacts.
Evleaks reports that the Galaxy Note 4 will come in the same colour options as the Galaxy S5. That means it will be available in Charcoal Black, Shimmery White, Electric Blue and Copper Gold. By September we could well have a new version, 4.5 or maybe 5.0 codenamed 'Lolipop' so the hope is that the Galaxy Note 4 will come with the latest software.
Under the hood, the Galaxy Note 4 will supposedly wield the recently announced Qualcomm Snapdragon 805 processor. That's a quad-core Krait 450 chip which can be clocked up to 2.7GHz and has an Andreno 420 GPU.
However, AnTuTu benchmarks show another configuration with Samsung's own Exynos 5433 octa-core processor. A score of 40,303 is better than the Snapdragon 805 but slightly begind the nVidia Tegra K1.
It's possible Samsung is testing both and will later choose one over the other, or will launch different processors for different markets like it has done in the past – for example, the Galaxy S4. If this is the case, we would expect the UK to get the Snapdragon 805 version.
Qualcomm calls it the 'Ultra HD' processor because it supports 4K resolution (aka Ultra HD) capture and playback. Potentially then, the Galaxy Note 4 could be the first smartphone with a 4K screen. However, the firm could opt for Quad HD instead which is what the LG G3 is expected to feature. Samsung is working on both Quad HD and Ultra HD displays for smartphones.
Another titbit about the screen is the possibility it will be three-sided so messages can be read from an angle. That's hard to imagine but sounds interesting and is what Lee Young Hee, executive vice president of mobile at Samsung, told Bloomberg.
Like the Galaxy S5, the Galaxy Note 4 is thought to be coming with a dust- and waterproof design. It's something we're seeing more of after Sony made it an almost standard feature for higher end devices like the Xperia Z1 Compact.
In a new leak from GSMArena.com, a handset thought to be the Samsung Galaxy F but thought by many, including evleaks and TK Tech News, to be the Samsung Galaxy Note 4, is shown with an aluminium bezel (see photo above).
On 14 July Samsung itself gave away a clue that the Note 4 could have a Retina scanner. Its @SamsungExynos account tweeted "Security can be improved using features unique to us. That's what we envision. What would you use?" along with a picture of what looks very much like a Note phablet with an eye and the words 'Unlock the future'.
The latest leak comes from Sammobile, which suggests the Galaxy Note 4 will also feature a UV sensor. Part of the S Health system, it will warn users if they are getting too much sun.
"The sensor will be used to measure the sun's ultraviolet (UV) radiation and prevent users from damaging their skin, ageing it prematurely, and increasing their risk of skin cancer by giving recommended guidance based on the current UV index level at that particular place and time. To actually measure the UV radiation, users will need to maintain over 60 degree angle of elevation towards the sun against the back of the sensor," reports Sammobile.
"There are a total of 5 UV index levels: Low, Moderate, High, Very High and Extreme, and users will be presented with different precautions based on the level of the sun's ultraviolet radiation," it continues.
FINALLY: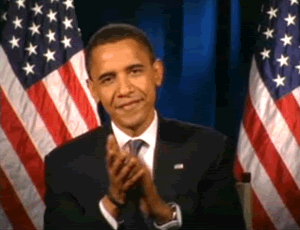 BY HARSHVARDHAN SINGH.