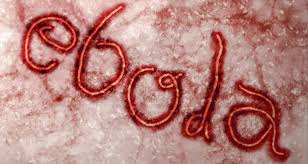 Just like every year is good or bad depending from person to person. Same goes with the year, a year may bring happiness to some or some it maybe like a nightmare. A year might bring in the best of happening to the people or worst of events that one might not even think of. It may show us the most surprising events or the most shocking events. The year 2014 that just passed a few days back and had a lot of controversies and the most unusual and shocking events in its memories which might be unforgettable to us forever.
Some of the events that shocked us are:
Ebola
The Ebola virus which rose up like yet another epidemic in the world and an alien disease to India, it is a killing disease that took lives of many in Africa and other countries within a span of 16 days was the biggest fear to Indians, as there were no vaccination for curing the disease. Ebola became big news and shockingly more killing news to us.
Deaths due to Sterilization
11 Women died in Bilaspur after undergoing Sterilization operation, a free imitative taken by the government but due to unhygienic conditions and excessive loss of blood led to the death.
Uber rape case
Yet another shocking incident proving women is never safe even after the gruesome incident of NIRBHAYA proving nothing has really changed in Delhi. It also made it even sure that a woman cannot live without fear in Delhi. The Uber taxi driver raped the women passenger proving that a woman is not safe anywhere in any place and in any transport.
The birth of Telangana
India saw a new addition to its map with the birth of new independent state Telangana. With this students have a new name to study in Geography .i.e. we have no more 28 States and 7 union Territories but 29 States and 7 union Territories
Death of Cricketer Phillip Hughes
This  was a most shocking event in the world of sports not only threatening Australian Cricketers but all teams including India as we lost the young Cricketer(Batsman)  who was playing at 23 when he got struck by the ball and fell on the ground which eventually led to his death. This remains a Haunting event of 2014 and fearful event in sports as there have been no deaths of batsman over decades at least by being hit by a ball.